The BBC may have just pulled a blinder, confirming that Boy George will be replacing Sir Tom Jones in the coaches' lineup for this year's series of 'The Voice'.
Paloma Faith is also confirmed to be taking her place in the big red chair, and previous coaches Will.i.am and Ricky Wilson will both be staying, too.
Boy George may be the secret weapon the BBC needs to put 'The Voice' ahead of 'The X Factor' in the battle for Saturday night ratings.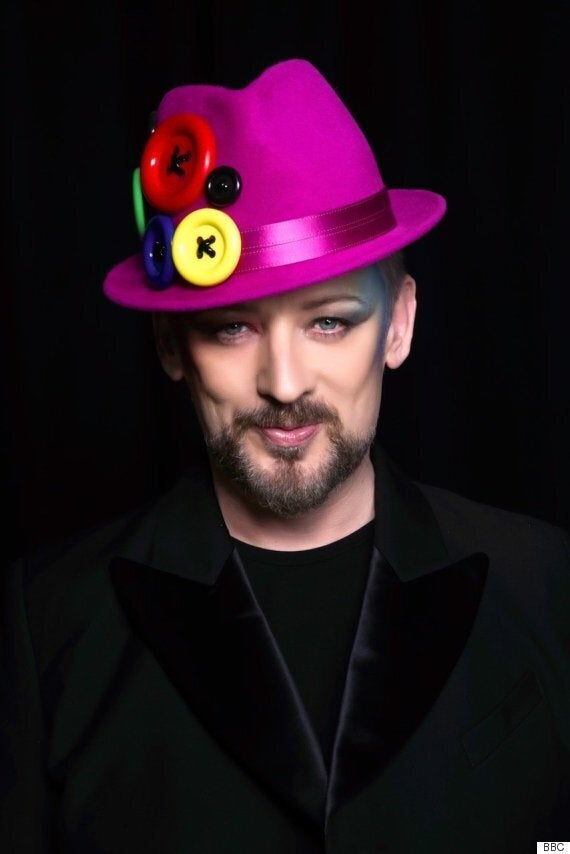 Boy George may be the secret weapon the BBC have been hoping for
Both on his own and as the frontman of 80s hitmakers Culture Club, Boy George is one of the world's most distinctive pop personalities, and can claim sales of over 50 million albums and top 10 singles over the last three decades.
Paloma Faith, of whom there had been serious whispers before today's confirmation, is the recent winner of a Brit for Best Female Artist, following her rise to international stardom in 2009. And her three albums have all gone double platinum, so the contestants will, no doubt, be hanging on every word.
Boy George says: "I'm thrilled and excited to be a coach on The Voice UK. I'm a huge fan of the show and have watched and engaged with it from series one. If I can help someone to win I will be delighted. What a wonderful opportunity to share my experiences and help someone move forward with their musical career. I can't wait to sit in that chair!"
Paloma says: "I'm really excited about working with creative people who are there not just to be great singers, but also innovative personalities and performers. I have a long history of helping break artists as in my club nights I booked Kate Nash, Adele, and The Noisettes before they hit the big time & 4 of my band members have gone on to pursue successful solo careers. I'm really looking forward to getting my teeth into something that cultivates the talents of another person and takes the focus off myself for a bit."
There had been rumours that Will.i.am would be following Rita Ora out of the door, but he's staying put, for now, along with Kaiser Chiefs frontman Ricky Wilson.
Joining the coaches again as show hosts are TV favorites Emma Willis and Marvin Humes.
Moira Ross, The Voice UK Executive Producer, said: "Series 5 looks set to be our liveliest yet, four iconic superstars all with very big personalities. I feel sure we're on track for another fantastic series."
The combination of expertise on the coaches' panel will certainly give Simon Cowell something to think about. As well as bagging Rita for this year's panel, he's recruited Radio One host Nick Grimshaw, along with old friend Cheryl Cole.
Popular in the Community