Shabnam is set to make a shocking discovery in 'EastEnders', when she discovers her father and mother-in-law to-be in bed together.
The pregnant character heads to Kush's flat, while he's on his stag do, and when she arrives, she finds Masood and Carmel in a compromising position.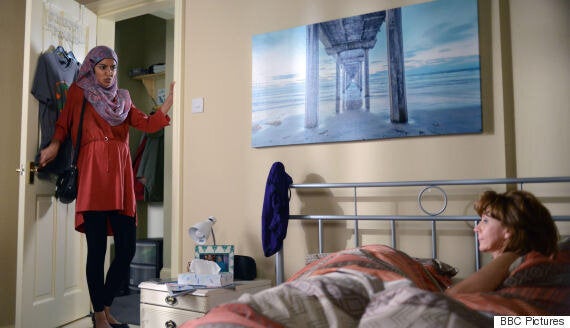 Shabnam stumbles upon Carmel...
Masood hasn't exactly been open-minded when it comes to Shabnam's life choices, and his hypocrisy is bound to annoy Shabnam.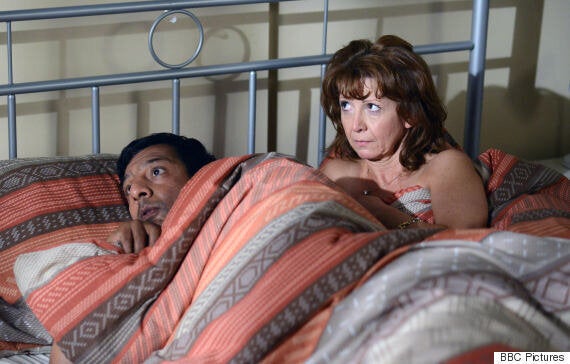 And then spots her Dad. Awks.
'EastEnders' bosses have worked closely with charity Sands, to ensure that the storyline is dealt with accurately and sensitively.
Elsewhere in the Square, there's been plenty of drama, and the Lucy Beale murder case is still being investigated.
Watch 'EastEnders' on 25 August to see Shabnam make her discovery.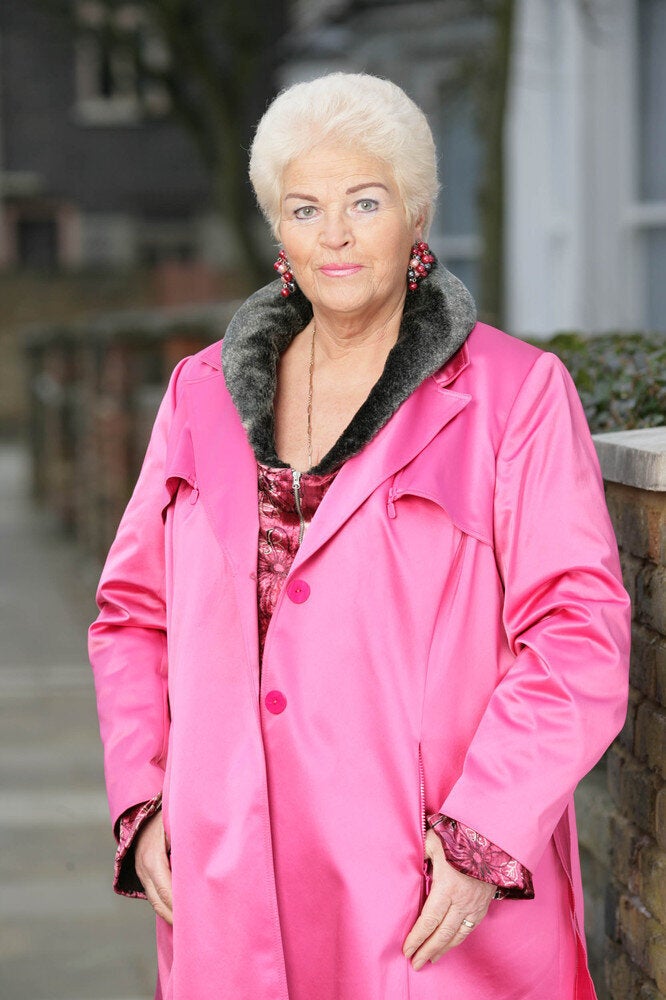 'EastEnders': The Women Of Albert Square
Popular in the Community