One of the men behind Herve Leger's signature bandage dresses insisted Sunday that "voluptuous" women and lesbians should stay away from the skin-tight frocks.
In an interview with The Daily Mail, Patrick Couderc, the UK managing director of the fashion line owned by the BCBG Max Azria Group, unloaded a list of types of women he believes shouldn't wear the bandage dress, a red carpet favorite named for its strips of stretchy material.
His list of offenders includes "voluptuous" women, women with "very prominent hips and a very flat chest" and gay women.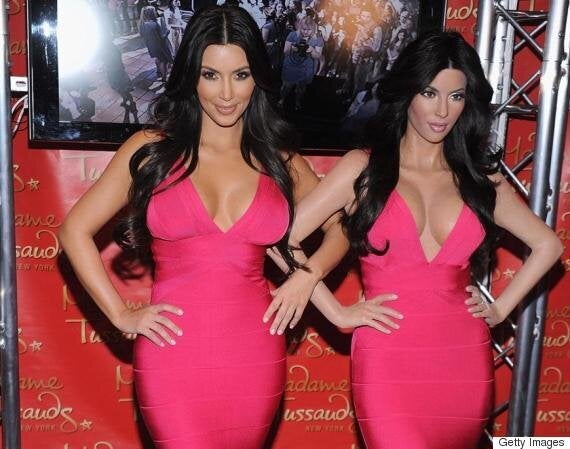 Kim Kardashian and her Madame Tussauds wax work wear Herve Leger bandage dresses in 2010
"If you're a committed lesbian and you are wearing trousers all your life, you won't want to buy a Leger dress," he claimed. "Lesbians would want to be rather butch and leisurely."
The body-shaming, homophobic comments obviously struck a nerve among women sick of companies telling them which types of women can wear their clothes. Comedian Margaret Cho quickly slammed Couderc for his remarks and called for a boycott.
London-based author Kathy Lette, known for her feminist novels, also called out Couderc.
BCBG Max Azria did not immediately return The Huffington Post's request for comment.
The Herve Leger by Max Azria brand​ has released the following statement in response to Couderc's comments:
"The Herve Leger by Max Azria brand and its parent company, BCBGMAXAZRIA Group, are shocked and appalled by Patrick Couderc's comments made in the Mail on Sunday.
"BCBGMAXAZRIA Group is working in concert with MJH Fashion, the London-based licensee of the Herve Leger brand, to investigate and establish appropriate next steps.
"The statements made by Mr. Couderc are not a reflection of Herve Leger by Max Azria or MJH Fashion ideals or sentiments.
"The Herve Leger by Max Azria brand celebrates sensuality, glamour and femininity without discrimination."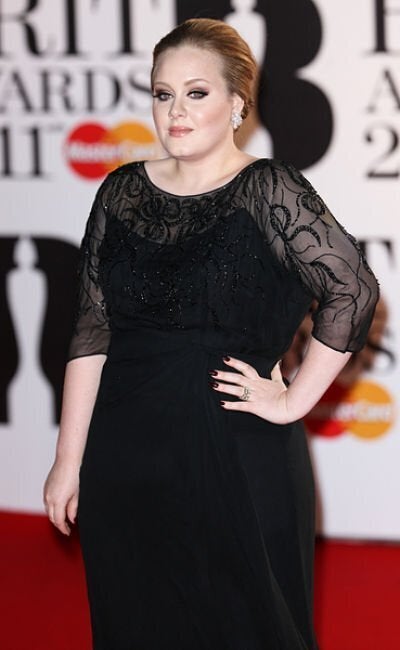 Meet Our Body Image Heroes