If Kerry Katona's rumoured marriage woes are getting her down, she certainly isn't letting it show.
The Atomic Kitten singer was snapped enjoying what we're sure was a completely spontaneous day of shopping over the weekend, laughing and smiling away in front of the photographers who we're totally positive Kerry had no idea were going to be there.
Sporting a denim gilet, a pair of sunglasses, and wearing her hair up, Kerry was seen joking around Yew Tree Farm shopping village in Warwickshire, despite the latest rumours surrounding her marriage.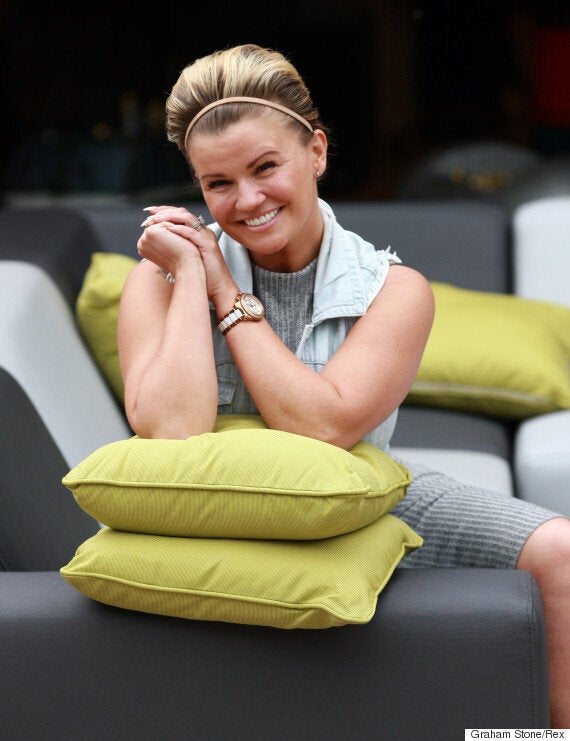 Kerry strikes a totally natural pose that we've all done in the middle of a day of shopping, right?
But despite rumours surrounding her personal life, Kerry still managed to look her usual fun-loving self, as she went about her business, sipping on a glass of bubbles.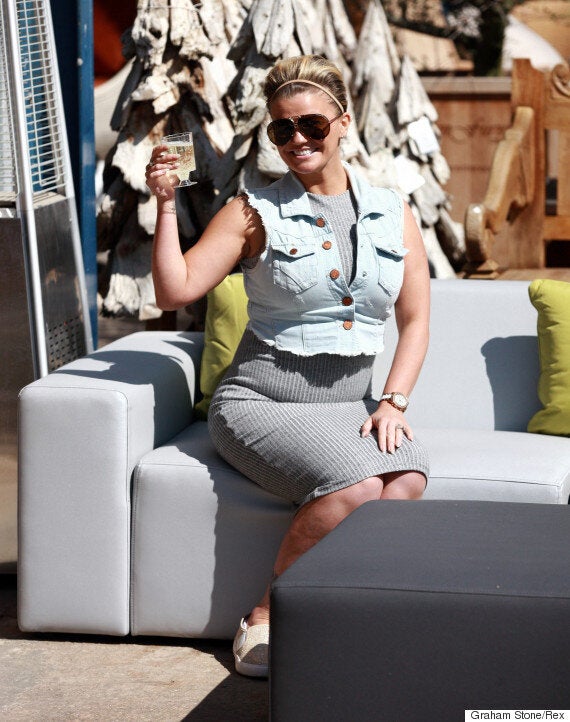 Although *ahem* it might be the £3,000 sofa she scooped in return for her appearance that kept the smile on her face…
As if all that wasn't exciting enough, Kerry later gushed about Approved Foods on her Twitter page, an online shop which specialises in the sale of out of date food. Yummy.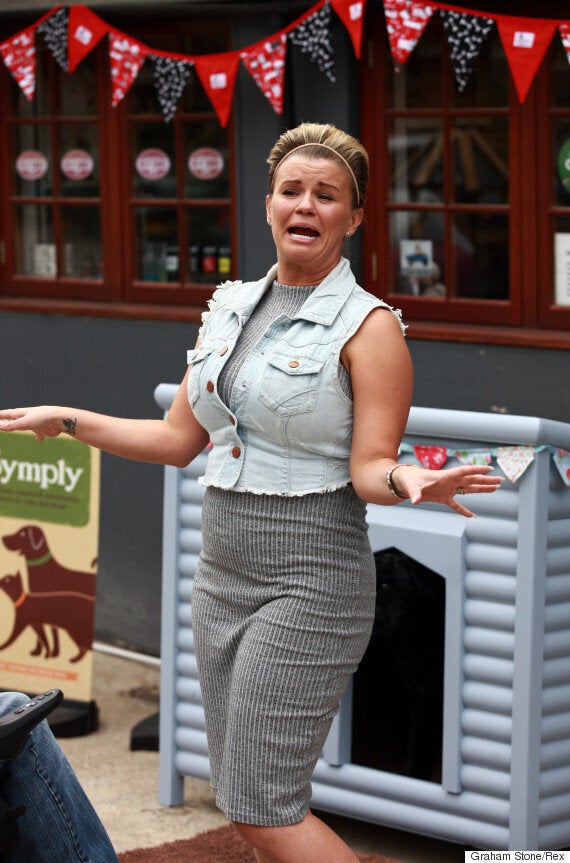 This led Kerry's teenage daughter, Lilly, to post an open letter on her Twitter page, urging the residents not to be so hash in their judgment of her mum.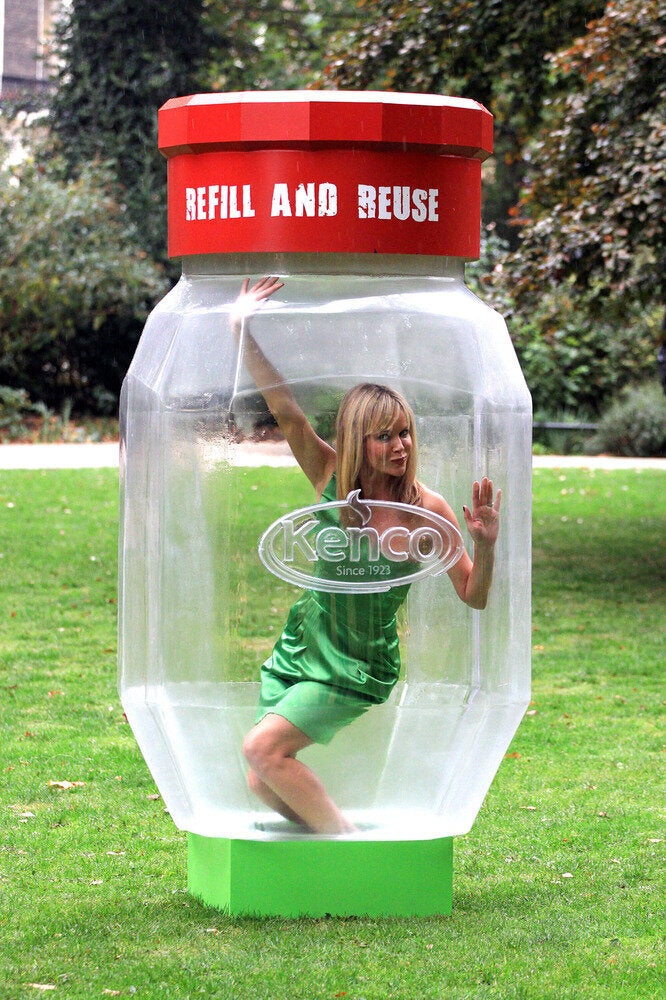 Ridiculous Celeb Promo Stunts