Surely, even for those who'd managed to resist peeking, it can't have been a big shock when Dorret waved goodbye. She's not had a great three weeks - nobody mention the gateau - and, from the minute she announced her showstopper inspiration to be Tracey Emin's Unmade Bed… well, it was never going to end well.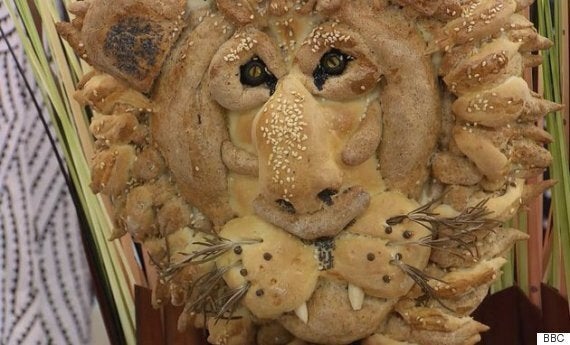 Nobody could match Paul's King of the Jungle bread showstopper, least of all Dorret
"To choose something that's untidy to start with, doesn't give us a good impression," said Mary kindly. Paul said nothing… which spoke volumes, and so Dorret was on her way home.
Paul (contestant) TOWERING OVER Paul (judge), during their weekly meeting of blue eyes.
Sandy admitting - embarrassed - that there's no competitive bone in her body. Sandy, it's okay, it's not normal to be ruthless about baking. That's the whole point!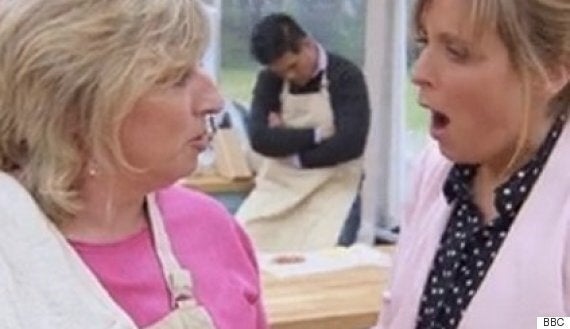 Alvin caught nodding off in the background.
A few brave souls having the wit to pour water into their ovens, but NOBODY knowing how long to prove a baguette.
Paul (contestant) making a showstopper out of lion, king of the jungle. Naturally. And pulling it off spectacularly.
The collective beauty of the bread showstoppers. Who'd have thought…?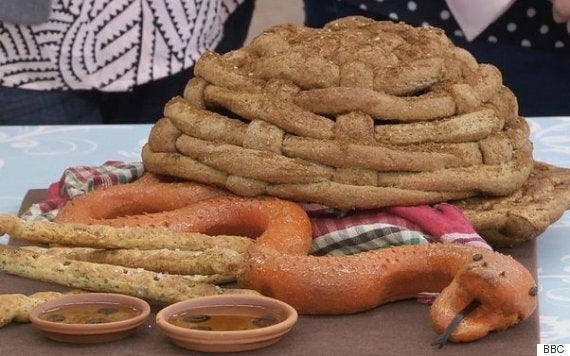 Nadiya's showstopper was another resounding triumph
Who do YOU think will be crowned this year's Great British Baker? Remind yourself of the original lineup below...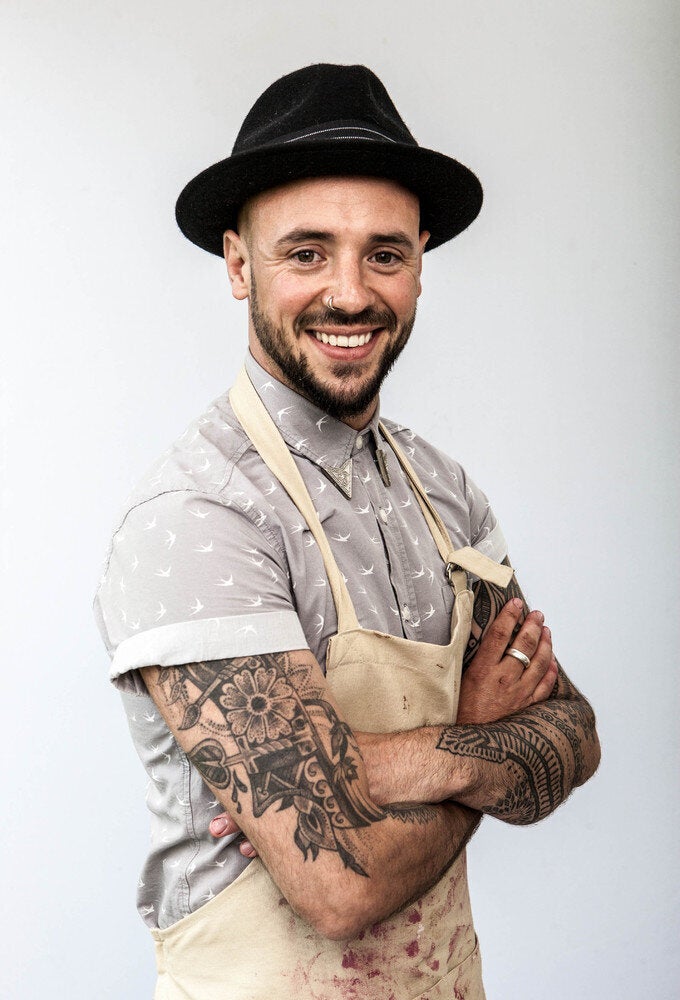 'Great British Bake Off' 2015: Meet The Contestants
Popular in the Community