James Corden recruited Patrick Stewart to perform an impressive magic routine, during an appearance on 'The Late, Late Show' on Tuesday night.
The 'Star Trek' actor got well into the swing of things, kicking things off with a suitably dramatic speech, telling the audience: "The art of illusion is the combination of all planetary mysteries, in service of revelation.
"We stand here as mere conduits, revealing the ever-present wonderment that streams through the very fibres of our galaxy."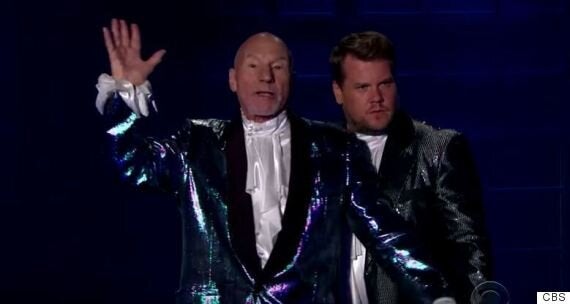 James and Sir Patrick warm up the crowd
...Which we're sure is exactly how Paul Daniels would have put it too.
Over the course of the routine, the duo even pulled an audience member up on stage to be "sawed in half"... which was almost as awe-inspiring as the sparkly jackets they threw on specially for the occasion.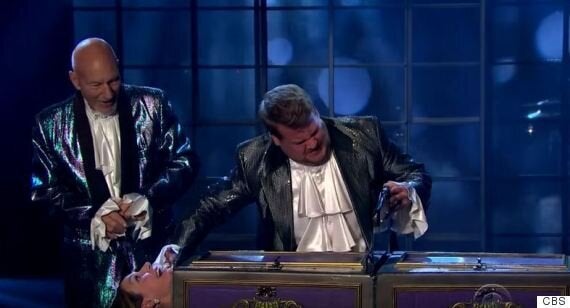 Taking to the stage, Sir Patrick criticised James - who was hosting the event - for standing with his hands in his pockets, and remarked: "From where I was sitting I could see your belly."
Watch his latest skit in full below: