The revelation of Jennifer Aniston's wedding ring is the latest talking point to come from her nuptials to Justin Theroux.
First there was the 'is it, isn't it?' wedding dress (that turned out to be fake), then came Justin's weirdly giant wedding ring, and now... we've finally clocked Jen's gold band.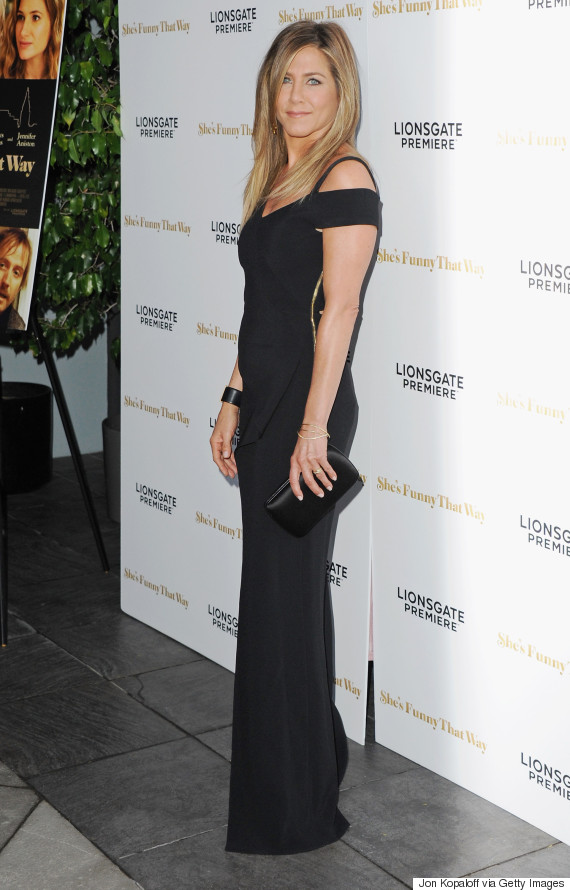 The former Friends actress was snapped wearing her (very large and sparkly) wedding ring at the premiere of her latest film, 'She's Funny That Way'.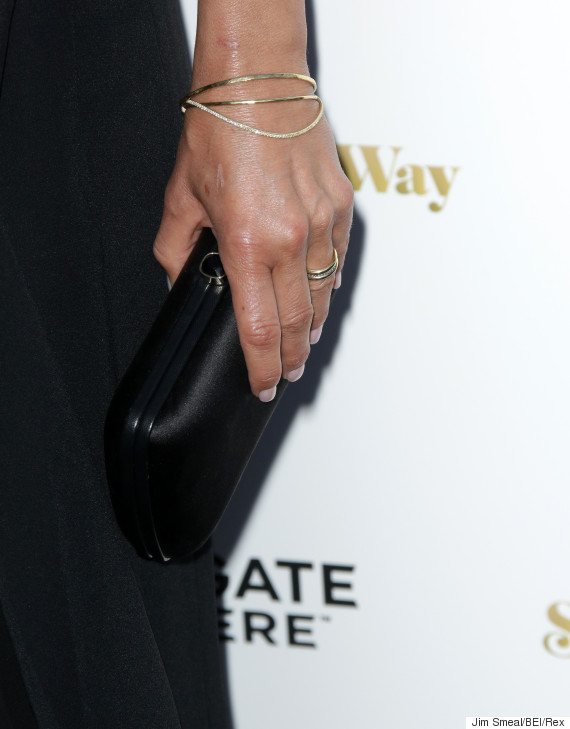 Noticeably missing from Jen's tanned hand (a honeymoon in Bora Bora will do that to you), was her enormous 8-carat diamond engagement ring which she famously referred to as her "rock".
As much as Aniston loved the engagement ring, in an interview with the New York Times she admitted: "I'm not a diamond girl. I'm more Indian jewelry and stuff."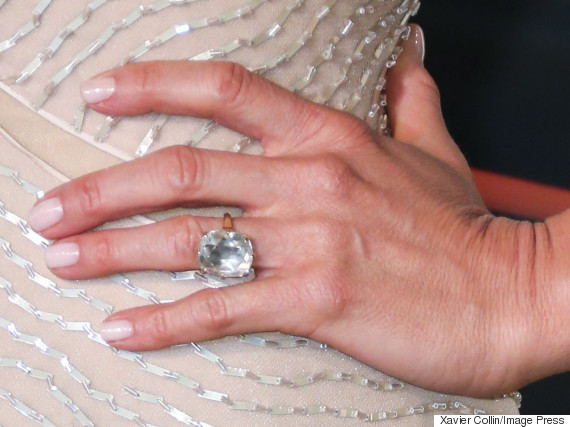 "The Rock"
Perhaps that's why she switched it up... but more likely there just wasn't enough room on her finger for the both of them.
If, like us, you're mourning the loss of 'the rock', these other celeb engagement rings will give you your giant diamond fix:
SEE ALSO:

Justin Theroux's Wedding Ring Is Pretty Intense

Loved The Viral 'Jennifer Aniston Wedding Dress'? Here's Where It's From

Jennifer Aniston And Justin Theroux's Best Style Couple Moments