Beyoncé is arguably one of the world's most famous women. Constantly photographed, publicised and present in images on social media - but she hasn't answered a direct interview question in more than a year.
For the fashion magazine's biggest release of the year, the singer appears on the cover and in a stunning editorial shoot by Mario Testino as well as accompanying videos on Vogue.com.
But she doesn't say a single word in the cover story written by Margo Jefferson.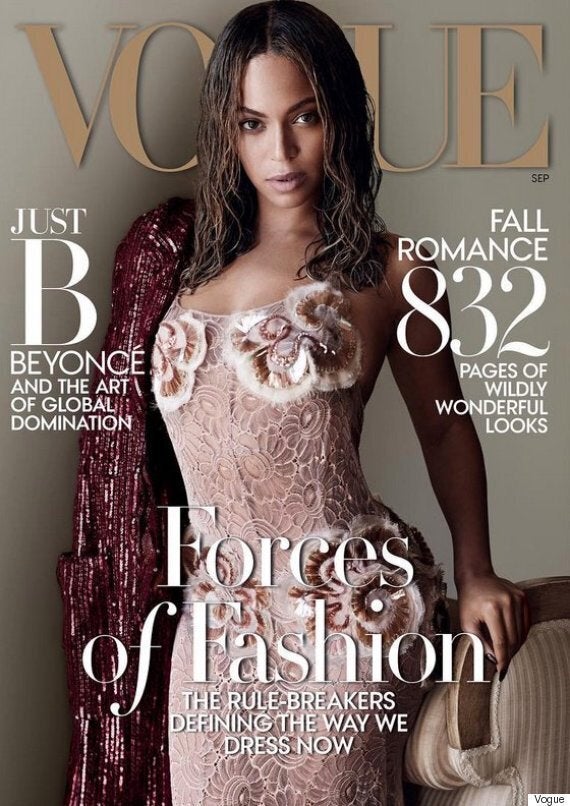 "It was definitely posed to me as … call it a think piece, if you want. I had no contact with her camp," Jefferson told the New York Times.
"She has to be studying how effective her interviews have been so far.
"She may have decided that they do not contribute as dazzlingly to the portrait of Beyoncé as the other stuff. It's a perfectly reasonable decision," she added.
Aside from the "deeply micromanaged" HBO documentary, Beyoncé: Life Is But A Dream, the singer has mostly avoided speaking to the media, choosing instead to occasionally answer questions by email.
Though she's a major influencer on Instagram, frequently posting photos of herself to her 43.6m followers, Beyoncé has also been silent on Twitter since 2013.
In the same year, she infamously banned press photographers from her Mrs Carter Show World Tour and her publicist requested BuzzFeed remove photos of her at the Super Bowl which she deemed "unflattering".
This may just be another method the superstar is using to control her carefully constructed public image, but not many women have voices as powerful as Beyoncé and it's a shame that she's refusing to use it.

Beyonce's Style Lessons