One Direction are put through their paces in the new music video for their latest single, 'Drag Me Down'.
After much anticipation, the 1D boys have now unveiled the 'Drag Me Down' video, which sees them undergoing astronaut training, with NASA.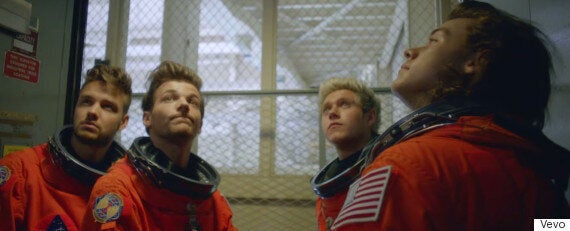 1D raid the dressing-up box for their latest video
Each member of the group is shown undergoing a different section of training, with Harry Styles hanging out with some robots, and Louis Tomlinson examining a space shuttle.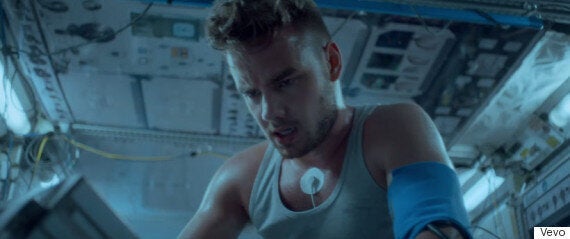 Liam Payne is seen putting himself through a grueling work-out on an exercise bike (our favourite part of the video, and we won't pretend otherwise), while Niall Horan is suspended from the ceiling in another scene.
In some good news for the boyband, the video looks set to mirror the song's success, racking up almost 480,000 views, just two hours after the video went online on Friday morning.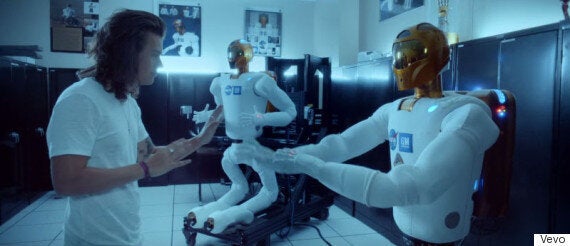 Scroll up to watch the 'Drag Me Down' video in full.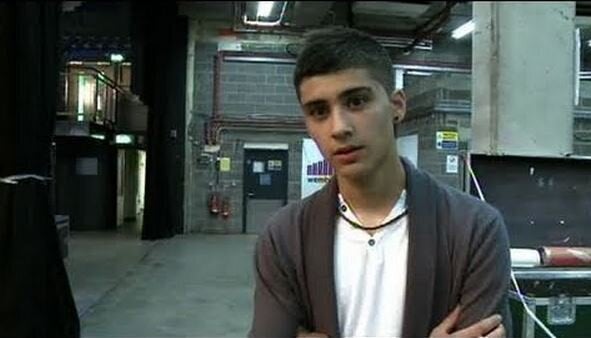 One Direction's Most Controversial Moments