Mick Carter will be forced to unite with his estranged mother Shirley Carter on 'EastEnders' next week, as Stan's ashes arrive to be scattered.
Tensions are high between The Vic landlord - played by Danny Dyer - and his mum when they come to blows over the late Carter patriarch's ashes.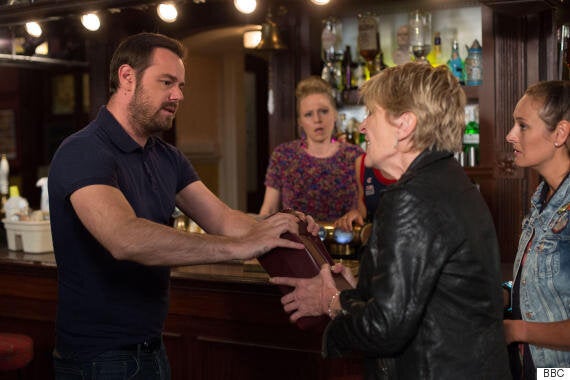 Tempers flare in The Vic over Stan's ashes
Amongst the commotion, the urn falls to the ground and everyone is stunned to learn the contents aren't actually ashes.
It doesn't take Mick long to realise who the culprit is but can he and Shirley (Linda Henry) see eye-to-eye and get Stan's ashes back?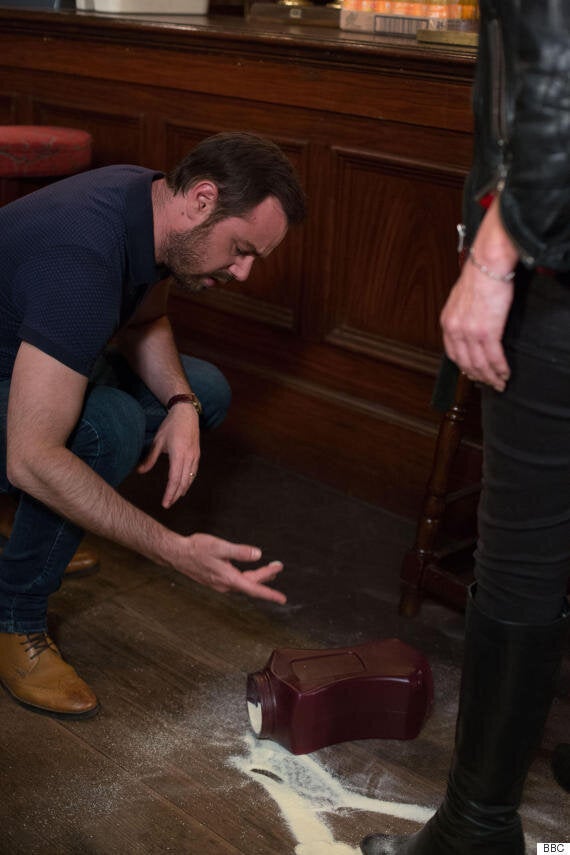 Mick is shocked to learn Stan's ashes are not in the urn
The Carter family were recently spotted filming scenes together on the Kent coast, suggesting a reunion between Mick and Shirley could be imminent.
"The stumbling block is whether Mick can overcome his demons so he can finally call Shirley 'Mum'. Nothing can ever really be sorted while Dean is knocking around though," he told Inside Soap.
The latest drama on 'EastEnders' unfolds on 1 September on BBC One.