New 'X Factor' host Caroline Flack has unveiled her autobiography, 'Storm In A C Cup'.
READ MORE:
The TV presenter announced that she will be releasing her life story next month, as she revealed the cover on Instagram on Monday (24 August).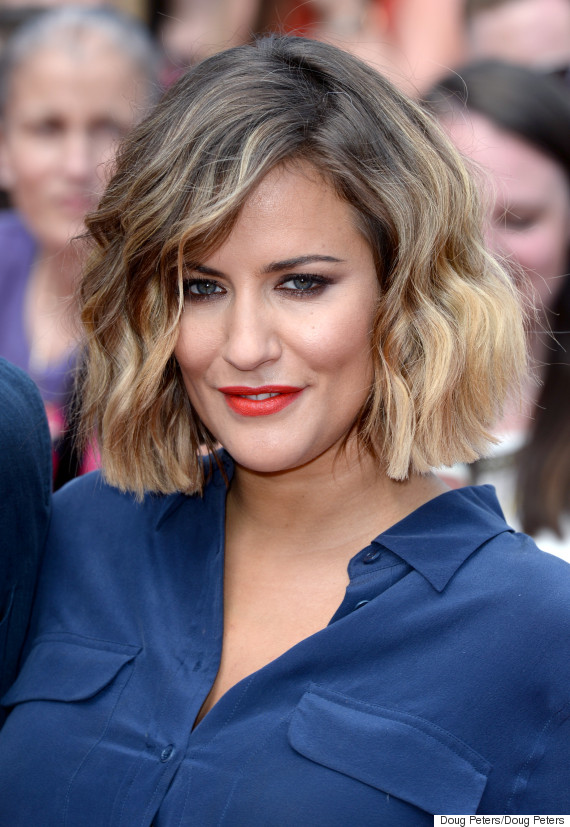 Caroline Flack
"HELLO LIFE! I've written a book about you," she wrote.
"You've certainly been adventurous and I've made loads of stupid mistakes that have all ended up ok!!!!! Hooray. Available to pre- order now on AMAZON ... And out to read on October the 22nd."
It was reported that Caroline had signed a rumoured £100,000 deal to pen an autobiography back in March.
However, it was later claimed she had pulled the book - originally called 'Head Over Heels' - when a press release from publishers Simon & Schuster said that she would spill the beans on her relationships with Harry Styles and Prince Harry.
"The book I chose to write is about my life growing up and varied career path," she reportedly told The Sun.
"I'm a private person, and choose not to over-share details of my relationships."
Caroline has certainly had a colourful few years.
After landing the role of hosting 'The Xtra Factor' alongside Olly Murs in 2011, she went on to have a controversial relationship with 1D's Harry, who was just 17 at the time.
She was then dropped from 'Xtra Factor' in 2014, and replaced by Sarah Jane Crawford, before signing up to rival show 'Strictly Come Dancing', eventually winning the series.
But she returned to the 'X Factor' family earlier this year, when she and Olly were drafted in to replace outgoing host Dermot O'Leary.
Caroline will be seen in her new role for the first time as the new series of 'The X Factor' kicks off on Saturday (29 August) at 8pm on ITV, while 'Storm In A C Cup' hits shelves on 22 October.
LIKE US ON FACEBOOK | FOLLOW US ON TWITTER