The holiday season is in full swing - but while you might love lounger time in the sun and partying all night long (you've earned it!), your skin will be the first place to reveal the effects of too much UV and not enough sleep.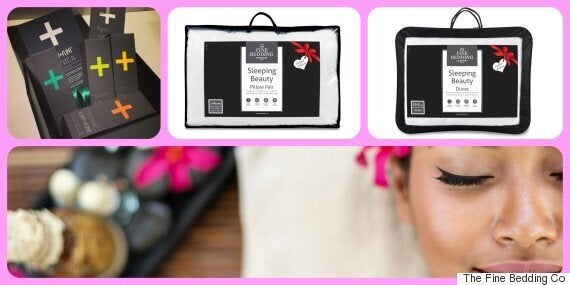 :: Flint + Flint Repair kit - this targets dull and lacklustre skin and features a Glycolic Cleanser, Serum, SPF30 Primer and Moisturiser, which together work to reverse the effects of sun damage and bring your skin back to its luminous best.
:: The Fine Bedding Company have created a limited edition Sleeping Beauty range featuring a luxurious duvet and pillow set designed to give you the best ever night's sleep. So you can get your beauty sleep back, without the need for a Fairy Godmother – result!
To find out more about the exclusive Sleeping Beauty range (with a Flint + Flint gift free with each purchase) visit www.finebedding.co.uk. To know more about Flint + Flint and the secret of skin health visit: www.flintplusflint.com.
To enter this fantastic competition, click here and fill in the form before 31/08/2015.