Newlyweds Kia Parsons and Billy Bunning have learned very early on that compromise is the key to a successful marriage.
The couple, from Milton Keynes, had very different ideas when it came to choosing a design for their wedding cake.
In the end, Kia got her dream of having a traditional, white, tiered cake.
But comic book fan Billy also got his wish to have a superhero-themed cake, thanks to one very clever baker.
It took her around 40 hours to make the cake, which included intricate sugar flowers alongside logos of Marvel characters Captain America, Spider-Man and Iron Man, as well as Batman from DC Comics.
"From most angles of the room, the cake looked like a traditional wedding cake - just what we had wanted. It wasn't until the cake was moved for us to cut that our guests realised there was a hidden extra.
"Some didn't even realise until the photos went online after the wedding."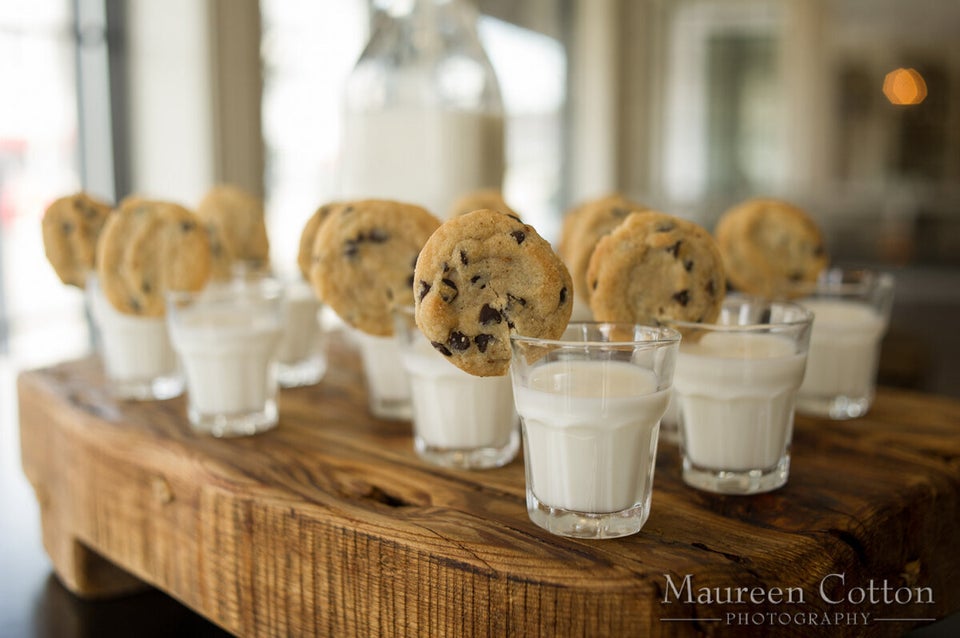 Unconventional Wedding Foods