'Game Of Thrones' star Rory McCann has been spotted staying at a hotel used by the series' cast and crew in Belfast, prompting rumours of his character's return.
At the end of last season, Sandor Clegane aka The Hound was seen apparently dying on a cliff after an epic battle with Brienne of Tarth.
But as ever with 'Game Of Thrones', myriad theories to possible future plots are flamed by a signature lack of finality or closure when characters appear to meet their maker.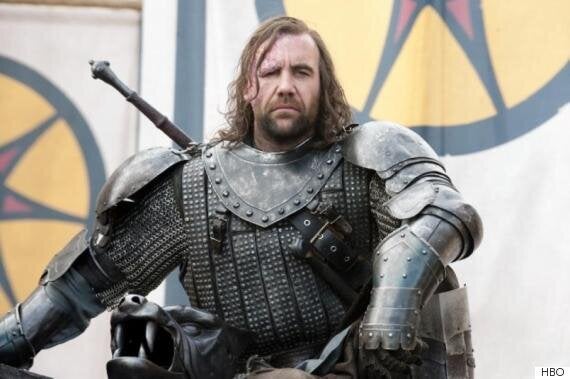 'The Hound' played by Rory McCann last seen dying on a cliff
Readers of the novels on which the TV series is based have already discussed possible ways in which The Hound might recover from his seemingly deadly predicament.
Watchers On The Wall reports that many fans appear to agree that the series may need to depart from the written story if it were to bring Sandor back to life – something HBO has done before.
Meanwhile other fans of the series have captured selfies with members of the cast in Belfast, including Kit Harrington, whose character Jon Snow appeared to die last year.
Other cast were spotted at The Perch pub in Belfast.