'Great British Bake Off' played host to desserts week in the tent, and it was clear from early on that the standard of all the contestants had gone up a notch from the first rounds of this year's competition.
From the creme brûlées to the technical - Spanische Windtorte, which is , of course, Austrian - poor Sandy was on the back foot, especially when she provided this week's disaster moment.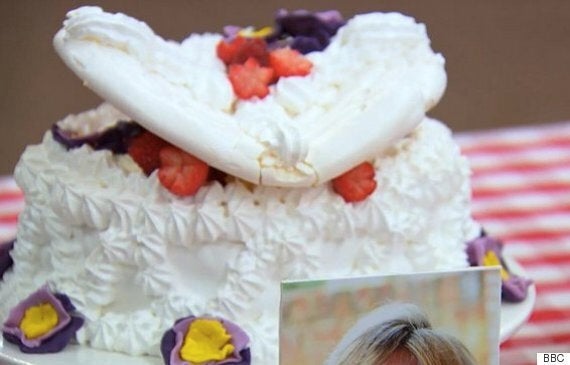 Sandy's technical challenge didn't go well
A fortnight ago, Marie forgot to turn on the oven, this week Sandy forgot to measure it, and so her white Windtorte suffered the fate of a tall bus going through a low tunnel. For the showstopper of a three-tiered cheesecake, she perhaps wisely didn't even attempt to put the top layer on her dessert, which didn't exactly go down with style queen Mary Berry. From there, it was only a few short steps to through the flaps of the tent.
Less surprisingly, Ian was the Star Baker, yawn although, for a minute, it looked as though Tamal had taken it with his showstopper. Why did I think that? Because they played THAT tinkly music they always play when they're particularly impressed.
And his offering was quite something, it must be said...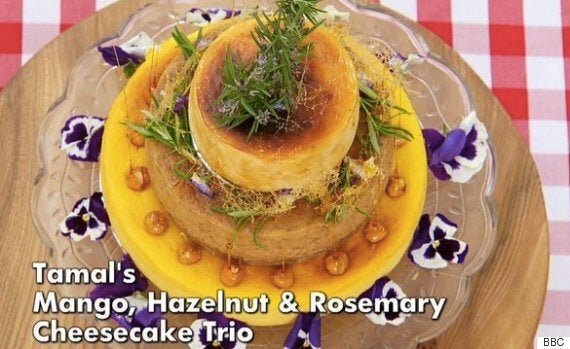 But, ultimately Ian, with his dainty violets came through once again. It's looking like there's only one player on the pitch right now, but I seem to remember we were saying that this time last year.
Who do you think is looking likely for this year's British Baker? Check out the original lineup below...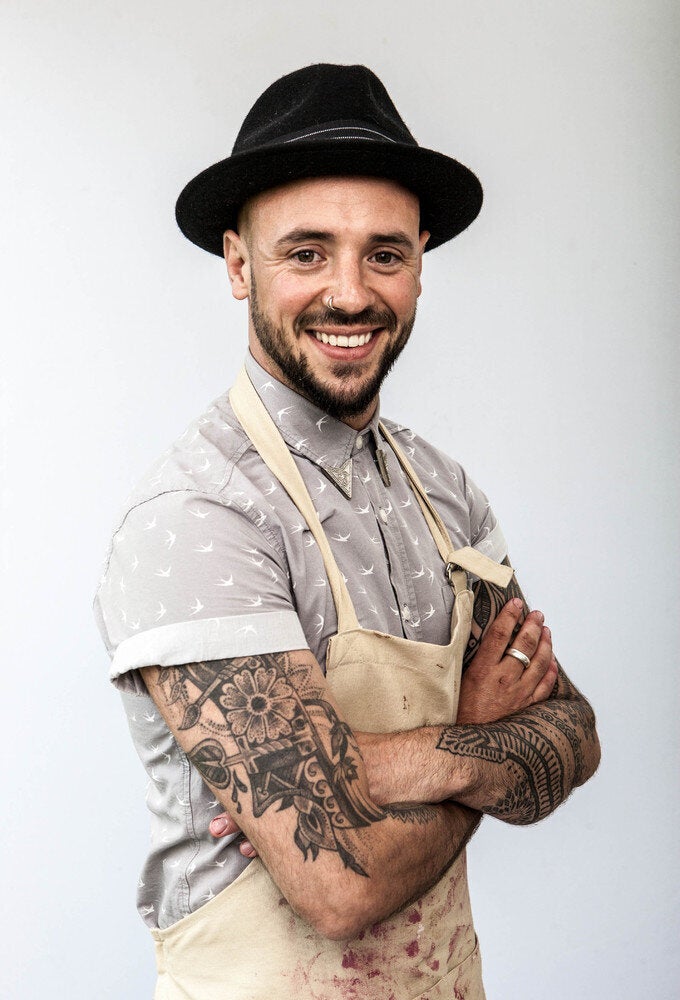 'Great British Bake Off' 2015: Meet The Contestants