Ladies, don't get too excited about the prospect of a male contraceptive pill becoming available in the UK - new research shows that very few men would actually be willing to take it.
A study looking at the nation's views on contraception shows that only 11% of British men in long-term relationships would take a male contraceptive pill if it becomes available in the future.
Fear of the long-term repercussions of the male pill was found to be the most common reason why men weren't keen to use it.
Disappointingly, a belief that women should take the responsibility of contraception was the second most common thing making men opt out.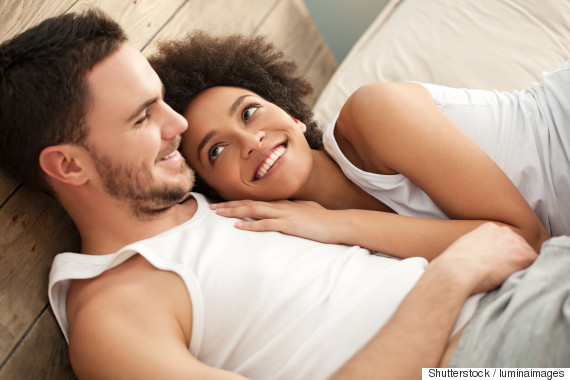 A total of 2,681 British men aged 18 and over took part in the survey.
Each participant told the researchers prior to the study that they were sexually active and had been in a relationship with their partner for at least six months.
Initially, respondents were asked to disclose whether they currently use contraceptives when having sex.
The majority of respondents (66%) said that they did use contraceptives when having sex, while 10% said that it depended on whether or not they had contraception to hand to use.
The remaining 24% said that they never use contraceptives when having sex.
According to the results, almost three quarters of those polled have previously had unprotected sex.
SEE ALSO:

The Male Pill Means Men Finally Have To Take Responsibility When It Comes To Contraception

Male Contraceptive Pill Could Soon Be A Reality Thanks To Crowdfunding Campaign (And About Time Too)
Those who said that they did use contraceptives were then asked to reveal what their preferred methods were.
They were presented with a list and were asked to select all that they used. The top 5 were revealed as follows:
1. Female Contraceptive Pill– 44%
2. Male Condoms– 28%
3. Female Implant – 19%
4. Female Contraceptive Injection– 7%
5. Female Condoms – 4%
Following on from this, all respondents were asked whether or not they would take a male contraceptive pill, should one become medically available in the future.
A majority of 89% insisted that they would not take a male contraceptive pill if one became available, with only 11% saying that they would take it.
Respondents who said they would not take the male contraceptive pill were asked to reveal the reasons why.
The top 5 results were as follows:
1. A fear of the long-term repercussions of the male pill - 29%
2. Women should take responsibility of contraception – 24%
3. I wouldn't want the male pill to damage my fertility – 21%
4. I would forget to take the pill – 13%
5. It wouldn't prevent me catching STIs – 9%
According to the Parsemus Foundation who are currently running trials on a male contraceptive pill, named Vasalgel, this new option of contraception could become available as early as 2017.
Previously blogging on the topic, HuffPost UK executive editor Poorna Bell suggests the fact that women can get pregnant, whereas men obviously can't, often leads to a "not my problem" attitude among men when it comes to contraception.
However, she believes that the introduction of the male contraceptive pill could "alter the balance of power between the two sexes" and finally make contraception an equal responsibility.
"But we have to change how we view it as a society," she adds. "Whether that's parents teaching their boys about it or schools doing the educating - and we have to be able to trust that men eventually will get the picture."
The latest survey was conducted by VoucherCodesPro.co.uk.