Usain Bolt just won the 200m at the World Athletics Championships in Beijing with a time of 19.56.
It's the second time in a week that he's beaten Just Gatlin to take the gold medal but on his victory lap the world champion was completely wiped out by a cameraman riding a Segway.
Bolt laughed off the incident saying "He tried to kill me, I don't know what was going on."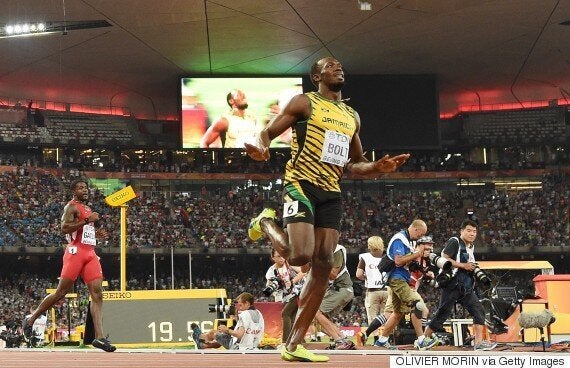 Usain Bolt wins the final of the men's 200 metres athletics event at the 2015 IAAF World Championships at the 'Bird's Nest' National Stadium.
Speaking to the BBC after the final, Bolt said "It's great, a fourth win over 200m and it means a lot to me. I'm happy to be a 10-time World Championships gold medallist, especially when people have been saying I would lose.
"For me I knew I had the utmost confidence. As long as my coach is confident I'm super confident. There was never a doubt that I would win this one. I'm number one. The British people give me a lot of love and I will continue running fast. Michael Johnson stop doubting me bro."
Popular in the Community