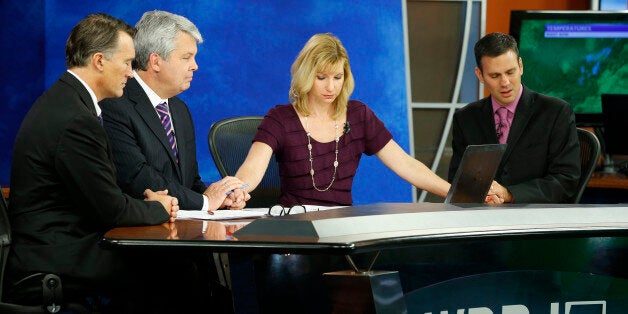 The two Virginia journalists murdered live on air earlier this week are to have their legacies honoured with the establishment of scholarship funds by their alma maters.
Reporter Alison Parker, 24, and photographer Adam Ward, 27, were shot and killed by a former station employee on Wednesday morning while broadcasting for Roanoke news station WDBJ7. Mourners say each had bright futures ahead, both professionally and in their private lives, and hope that scholarship funds set up in their memories will at least allow their dreams to live on through others.
Patrick Henry Community College, from which Parker graduated in 2009, announced it had set up The Alison Bailey Parker Memorial Scholarship in wake of the tragedy.
Christopher Parker, executive director of the PHCC Foundation, praised Parker (no relation) as "a great example of what dedication and motivation can do in someone's life. [...] She made us all proud of her achievements and the way she carried herself through that success."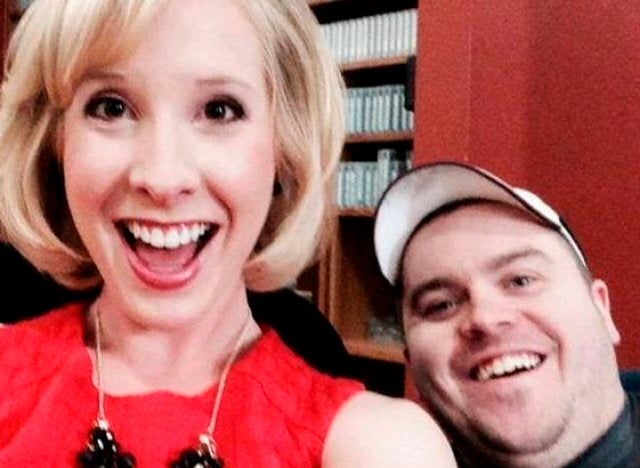 James Madison University, where Parker graduated in 2012 with a bachelor's degree, will also be awarding a scholarship fund in the reporter's honour - the Alison B. Parker '12 Memorial Fund. A statement released by the university said staff were "shocked and saddened by the news and circumstances of her death. Our thoughts are with her family, friends and colleagues."
Adam Ward, the cameraman who was shot dead whilst filming Parker on Wednesday morning, is to have his legacy marked by The Salem Educational Foundation and Alumni Association, who are currently in the process of establishing a scholarship fund in his name.
Ward graduated from Salem High School in 2007 before going on to study at Virginia Tech. After graduating from the college in 2011, he began as an intern in the sports department of WDBJ7 and soon started working for the station as a reporter, videographer, and production assistant.
Tommy McDonald, president of the SEFAA, said "Ward was one of my all-time favorites because he took such an interest in his students and players, and most importantly, he cared about you as a person. As a teenager, he would instill confidence in me and would always make me feel good about myself."
Related