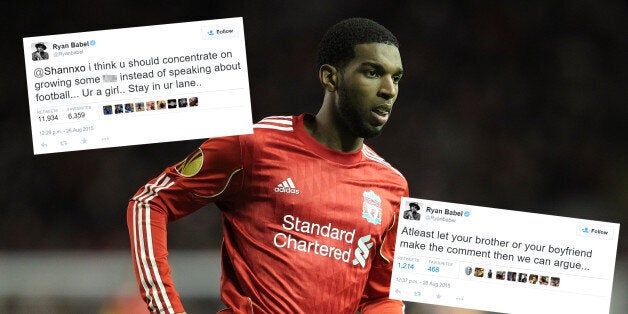 Ex-Liverpool FC footballer Ryan Babel has been criticised after he went on a sexist rant involving a female fan on Twitter and suggested she "concentrate on growing some tits".
The Dutch player was responding to a message from user @Shanxxo, who enquired why he seemed to dislike Rafa Benitez. She also poked fun at the aging footballer's attempts at building a global brand, prompting a misogynistic outburst from Babel.
Babel then went on to tweet to his one million followers, continuing his sexist tirade with suggestions that an opinion about football could only matter if it came from a male.
Before weakly attempting to dig his way out of the hole...
Still, at least tweeters were ready with some scathing retorts...
Babel played for the Reds from 2007-2011 and currently resides on the bench for the UAE's Al Ain FC, where he has made two appearances.
Related