A performer at this weekend's Leeds Festival was made to sit in a cage after being mistaken for a gatecrasher as security staff refused to believe his true identity.
Evian Christ - aka Joshua Leary - has performed with top acts like Kanye West, yet that didn't stop guards at the Leeds VIP area detaining him after raising their suspicions.
He had just completed a headline set on the BBC Radio 1 Dance Stage on Friday evening when the incident occurred.
But it seems it's festival security staff who need schooling... in how to not lock up bone fide artists.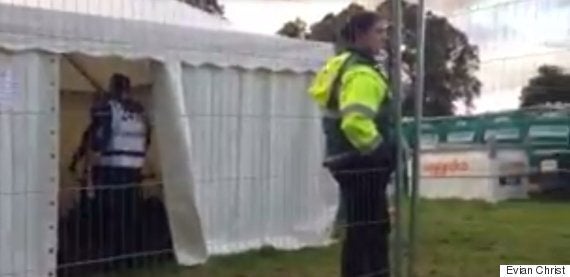 Evian Christ tweeted video from the cage where he was held
There's still no official word on the DJ's Reading Festival performance, slated for Sunday afternoon.
Representatives of Reading and Leeds Festivals had not responded to requests for information at the time of publication.