The US former supermodel had rushed to the Diary Room after being stung by a bee on Tuesday (1 September) night's show, requesting urgent medical attention as she was allergic to the sting.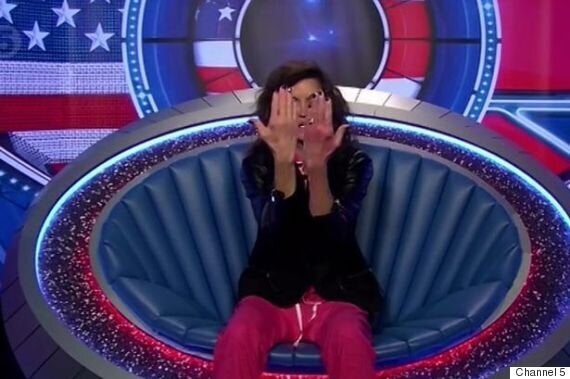 The swelling on Janice's hand was clear to see
As a member of security rushed in the the Diary Room, the distressed star explained that her hand and arm had begun to swell, before she fell the the floor and started convulsing.
"They're turning black! It is going up my hand. I don't want it to reach my heart," she told the security guard.
Janice was then rushed to hospital to receive treatment.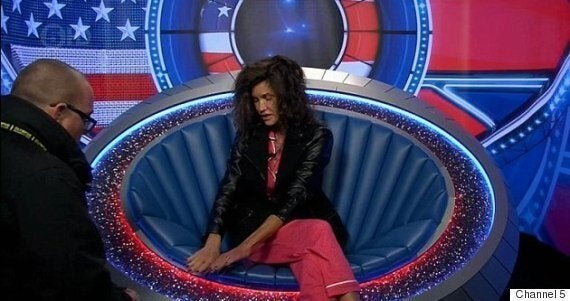 Janice Dickinson was stung by a bee on 'CBB'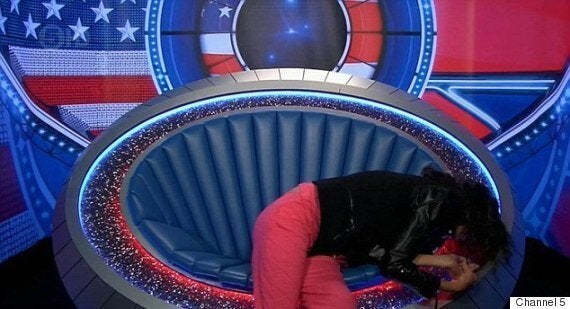 Janice slumped in her chair, before she fell to the floor and began fitting
While host Emma Willis assured viewers she was ok and had returned to the house, fans questioned why the programme felt it necessary to broadcast the incident, especially as Janice was clearly traumatised.
Many took to Twitter, writing:
When Janice returned to the house, she praised the medial treatment she had received, saying: "I want to thank the amazing, generous doctors for helping me. I'm ready to go back into the house now. I want to make everyone feel safe and at ease."
Of the controversy, a Channel 5 spokesperson simply said: "Janice left the house briefly for medical attention and returned to the house shortly afterwards.
"We don't comment any further as the medical conditions of housemates are confidential," they told HuffPost UK.
'Celebrity Big Brother' continues tonight at 9pm on Channel 5.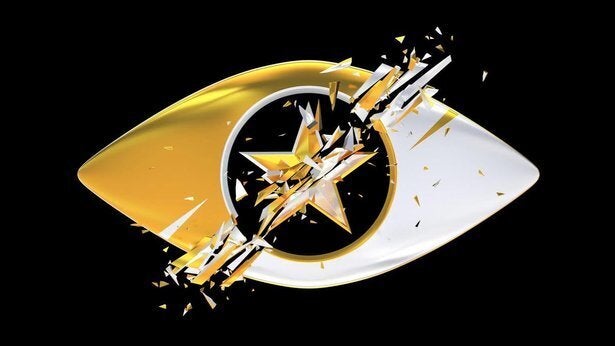 Celebrity Big Brother's Best Bits