Sharon Mitchell is set to learn of Kathy Beale's return to Walford in 'EastEnders', when she finally rumbles Phil and works out his big secret in an upcoming episode.
HuffPost UK were among reporters given a sneak peek at the dramatic showdown at a London press event, and let's just say the duo don't exactly get off to a good start.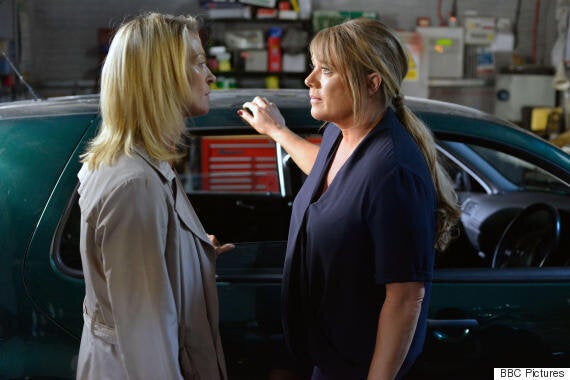 Despite Phil's best efforts, Sharon makes her way to the Arches, and once she's over the shock of seeing someone return from the dead (again), she wastes no time in revealing exactly what she thinks of Gillian Taylforth's character.
In short, they end up having a mahusive fight, and Gillian loved filming every minute of it.
Speaking at the event, she explained: "I've always wanted to do something like that. It was lovely to, at last, after all the things Sharon had been saying, go 'You know what? Shut up!'
"Kathy's been so downtrodden for the last few episodes. Gavin's been telling her what to do all the time, and Phil's been pushing her into the back of the car, then Sharon has, it's lovely to at last go 'I'm going to tell someone what I think!'"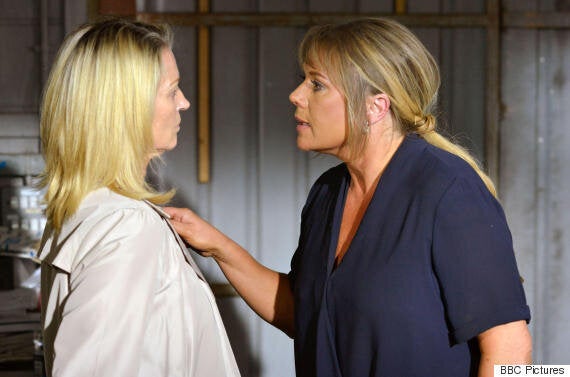 Kathy's reappearance echoes Dirty Den's return from beyond the grave
The soap's executive producer Dominic Treadwell-Collins also shared his thoughts on the dramatic showdown, which will be screened on Monday 14 September, explaining: "In that episode you've got Letitia Dean and Gillian Taylforth, two great actresses who were in the first ever episode of 'EastEnders', going for it and showing how amazing they are.
"[Bringing Kathy back] was about going back to our history, and bringing back a Beale matriarch that we all want to see."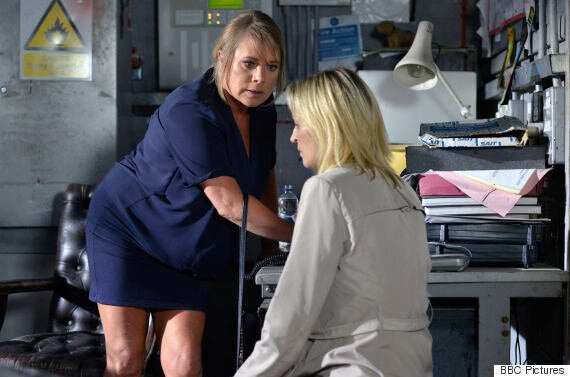 There's certainly a lot for the two women to talk about
It's been months since Kathy's return first broke Twitter during the show's live week, and in the coming months, viewers will see her attempt to reconnect with her family, while fleeing from her husband Gavin.
It's likely we'll see plenty more confrontations too, as the character's relationship with Jane Beale isn't going to be much better than the one she has with Sharon. Oh Kathy, it's good to have you back.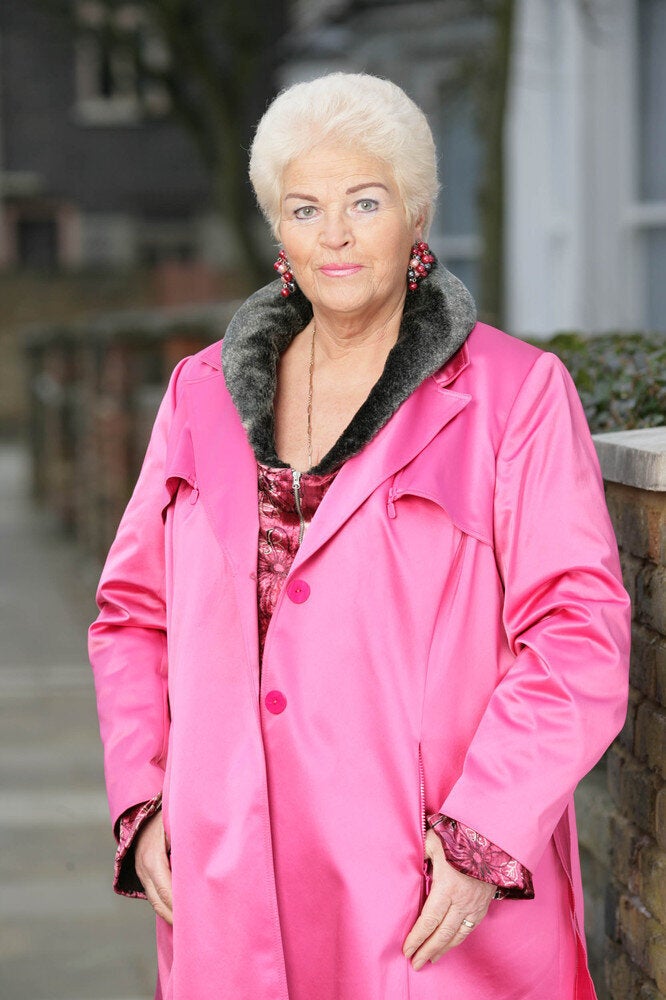 'EastEnders': The Women Of Albert Square