Yesterday, the nation's media - including The Huffington Post UK - reported that a French tourist was searching for the father of her baby - an Australian she had a one night stand with.
Natalie Amyot posted a video on Facebook which said: ""Three months ago I came to Mooloolaba, I had an amazing time, I met amazing people. On the last night we had a party.
"I met a really cute guy. For me it was love at first sight. And we had a beautiful night."
It turns out this was all part of a marketing stunt by Nigel Lucas, owner of a Mooloolaba holiday company. Mooloolaba is on the Sunshine Coast of Queensland.
He wrote: " This is combined with the curious coincidence of a major tourism event scheduled for this weekend, to promote Queensland travel to Europeans.
"With internet users accusing the search of being a publicity stunt or viral marketing attempt, social media profiles and other online fingerprints lead back to a different name -- Alizee Michel."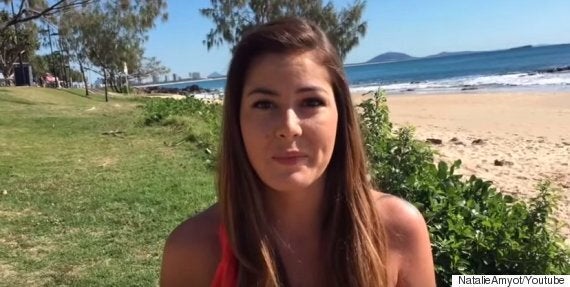 HuffPost Australia then got in touch with Lucas, who explained the story behind the stunt. Lucas' original idea was to do a video about the great bars and cafes in the area, but a friend who worked for a social media company pointed out it wouldn't be watched by anyone and suggested an alternative idea.
"When people talk about the Sunshine Coast, they talk about Noosa. Mooloolaba never hits the map. He went away, then came back and said he had an idea," Lucas told The Huffington Post Australia.
"He said it was going to upset a few people. I asked if it will achieve our goals, and he said yes."
People have since criticised the strategy for being 'disgusting' and portraying the area in a negative way. But Lucas remains steadfast to the hoax.
"The benefits of how it will benefit the cafe owners and hoteliers will far outstrip any negatives the campaign will generate," he said.
"I understand, I do feel for them (people feeling upset). But if it pushes forward (local businesses') cause, then great."