This week's 'Great British Bake Off' surpassed itself - tears of pride, a taste of humble pie, and the delightful sound of irrepressible giggles over what we can only call 'Gusset-Gate'.
The fifth round's challenges recognised some of the dietary restrictions faced by a fair share of the 10 million viewers tuning in - hence the bakers had to create sugar-free cake, gluten-free pitta and finally dairy-free ice-cream.
And it was the final task that was the undoing of Baker Paul, as he toiled gamely to dress with icing a sunbathing lady on top of his desert island theme.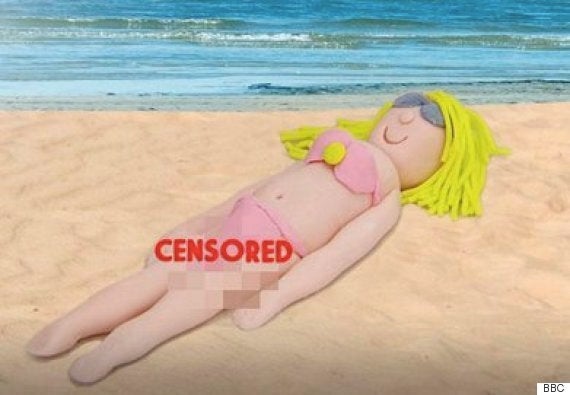 Surely she gets points for the sunglasses
Both Sue and Mel got involved, helplessly offering advice to avoid the lady in question be arrested, and all three were left sprawled across the counter in giggles. Utterly wonderful telly.
Meanwhile, we could have set our watch by the latest disaster, and this time it was poor Ugne, whose cake looked like it had collapsed. She had an equally bad time with her showstopper, and it was soon early tent-flaps for the adventurous baker, leaving behind an emotional Nadiya to claim this week's star gong, and an off-form Ian to wipe his brow and acknowledge he'd dodged a bullet in what would have been a shock twist after three wins on the trot.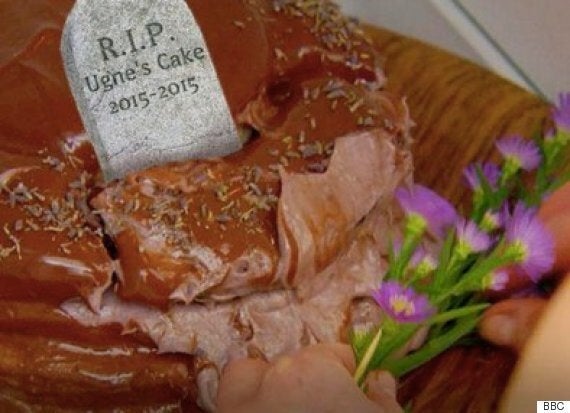 Poor Ugne's fate was sealed pretty early on in this week's health-conscious challenge
Ian coming undone in the signature dish. Ok, so he came good with his show stopper, but he definitely tasted some… humble pie.
Paul Hollywood and Mary Berry doing their best to make out that the pocket capacity of a gluten-free pitta is as engrossing as any big, creamy black forest gateau (apart from Doret's, naturally).
Nadiya coming good. Star Baker, proud of herself for the first time ever, apparently, and not a dry eye in the house.
Who do YOU think is destined to be this year's Great British Baker? Check out the original lineup below...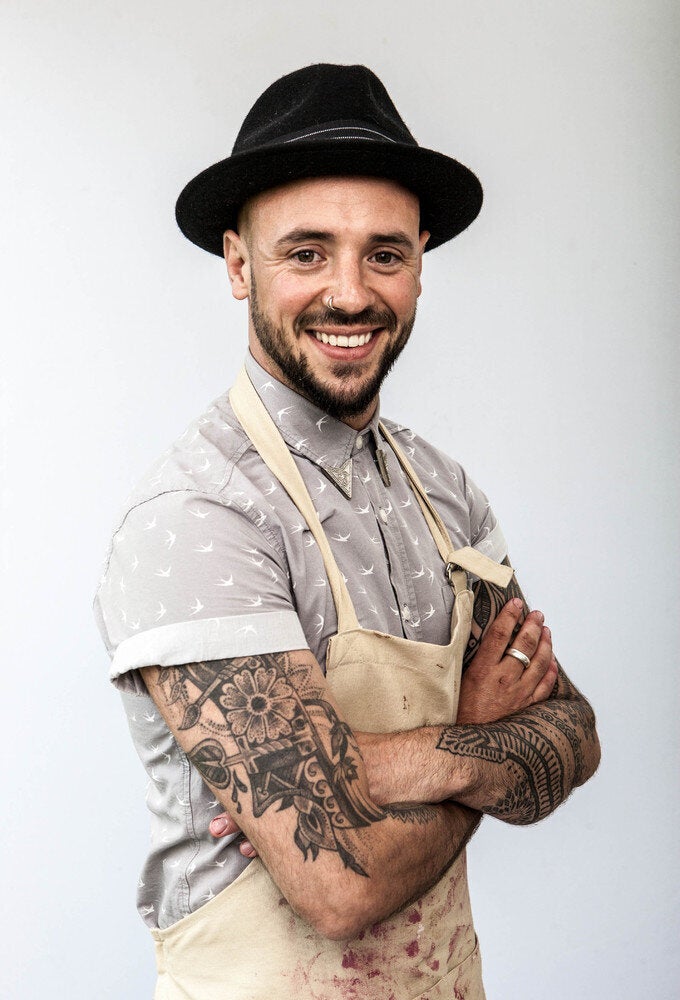 'Great British Bake Off' 2015: Meet The Contestants
Popular in the Community