Kermit The Frog has slammed rumours that he's already moved on from Miss Piggy.
Rumours had been circulating that Kermit had found love once again, with another pig named Denise - a marketing executive on The Muppets' new talk show 'Up Late With The Muppets' - just weeks after ending his 40-year relationship with Piggy.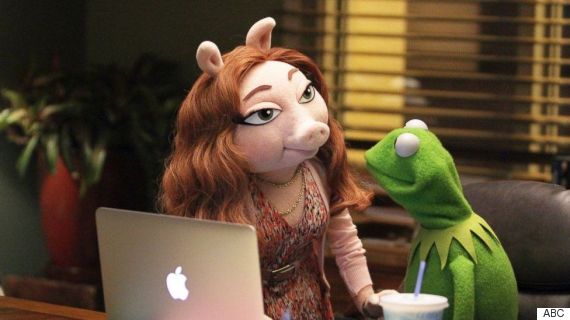 Kermit and Denise
A source told People magazine earlier this week: "She's always stopping by the set of 'Up Late'... He calls her his girlfriend."
However, Kermit has now set the record straight, insisting that while he is on the dating scene, he and Denise are nothing more than "close friends".
Sheesh. I can't believe I already have to do this again... Here is the official statement on my relationship status: pic.twitter.com/gRCyl3xbfz

— Kermit the Frog (@KermitTheFrog) September 1, 2015
Posting an official statement on his Twitter page, Kermit wrote: "While I prefer to keep my private life private, this is Hollywood, so who am I kidding?
"It is true that I am dating again. However, at this time no one woman -- pig or otherwise -- is my official 'new girlfriend'. We are simply close friends."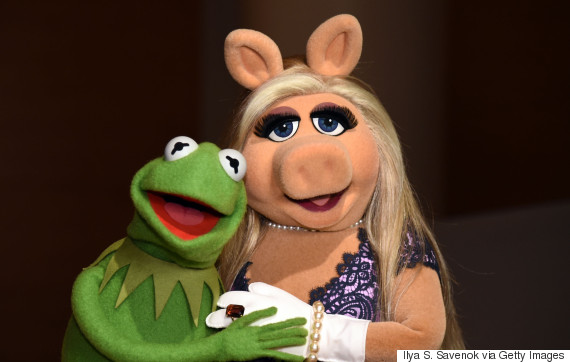 Kermit and Miss Piggy
We'll find out what the truth is when the Muppets' new mockumentary, titled simply 'The Muppets', airs later this month.
Seems like Kermit's new girlfriend Denise has got him distracted on the job! @kenjeong @kermitthefrog #TheMuppets

September 1, 2015
Miss Piggy announced that she and Kermit had split back in August, telling fans: "Dating moi is like flying close to the sun. It was inevitable Kermit would drop to the ground while I stayed in the heavens."
It doesn't sound like she's too bothered about the rumours either, as she's recently been spotted cosying up with Hollywood hunk Liam Hemsworth.
Loved @LiamHemsworth, our latest guest coming to #TheMuppets. Although, I had to explain that hunger is NEVER a game! pic.twitter.com/OJG4JHOaia

— Miss Piggy (@MissPiggy) August 31, 2015
Here are a few other eligible men we think she should set her sights on now she's a single lady…
LIKE US ON FACEBOOK | FOLLOW US ON TWITTER