'Great British Bake Off' star Sue Perkins has revealed that she has been living with a brain tumour for eight years.
In an interview with Good Housekeeping magazine Perkins said that the growth on her pituitary gland will prevent her from having children.
The presenter first discovered the tumour when she underwent tests as part of BBC show, The Supersizers Eat.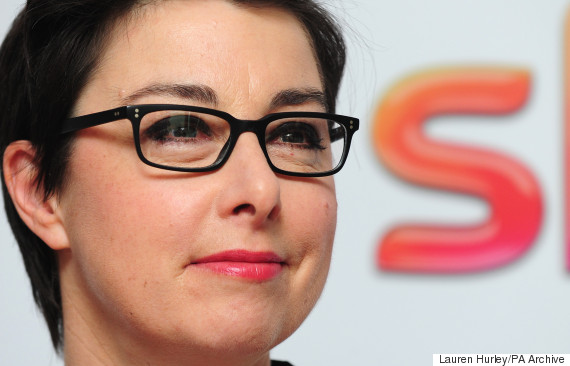 Perkins told Good Housekeeping: "I was at a point where I was spending so much of my life doing TV that I only found out about my real life through a television procedure."
The 45-year-old said that the growth is benign, so it's "not a worrying thing", however, she said she was devastated when she learnt of the effect it would have on her reproductive hormones.
She said: "We live in a time and place where we think everything is possible. I don't know if I would have gone on to have children. But as soon as someone says you can't have something, you want it more than anything."
The condition, known as prolactinoma, isn't life-threatening. The major side effect is decreased levels of oestrogen in women and testosterone in men.
Perkins added: "Sometimes it's big and makes me mad, and sometimes it's small and is in the background.
"I have various tests now to make sure the side effects aren't too onerous."
Perkins on Tuesday thanked her fans for their support on Twitter.
Ta for sweet tweets about my prolactinoma. It's benign & non-symptomatic. All fine,

Let's focus on those less fortunate in the world. X

— Sue Perkins (@sueperkins) September 1, 2015
MORE 'BAKE OFF':
LIKE US ON FACEBOOK | FOLLOW US ON TWITTER