Simon Nutting flew head first over his handle bars when he crashed his bike in April.
But the father-of-five, from the West Midlands, is grateful for the accident and believes it may have even saved his life.
A week after the crash, the 39-year-old still had a stiff neck. Within a month, he noticed a lump beginning to form under his skin.
When the lump suddenly ballooned in size, Nutting went to the doctors to make sure the accident hadn't caused any long-term damage. Once there, he received the shocking news that his lump was actually a cancerous tumour.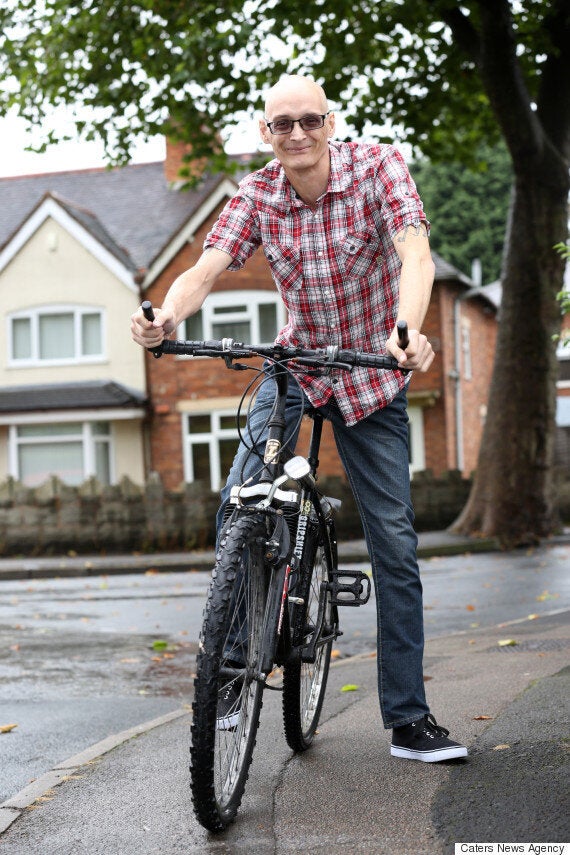 Nutting, a support worker, crashed his bike when he had to brake suddenly while riding home from work.
He claims doctors originally misdiagnosed his cancer as a stiff neck, "man flu" and two other types of cancer, before he was finally diagnosed with Ewing's sarcoma.
Pain is the most common symptom of any bone cancer. However, symptoms may vary depending on the position of the cancer in the body and its size. There may be some swelling in the affected area and it may become tender to touch.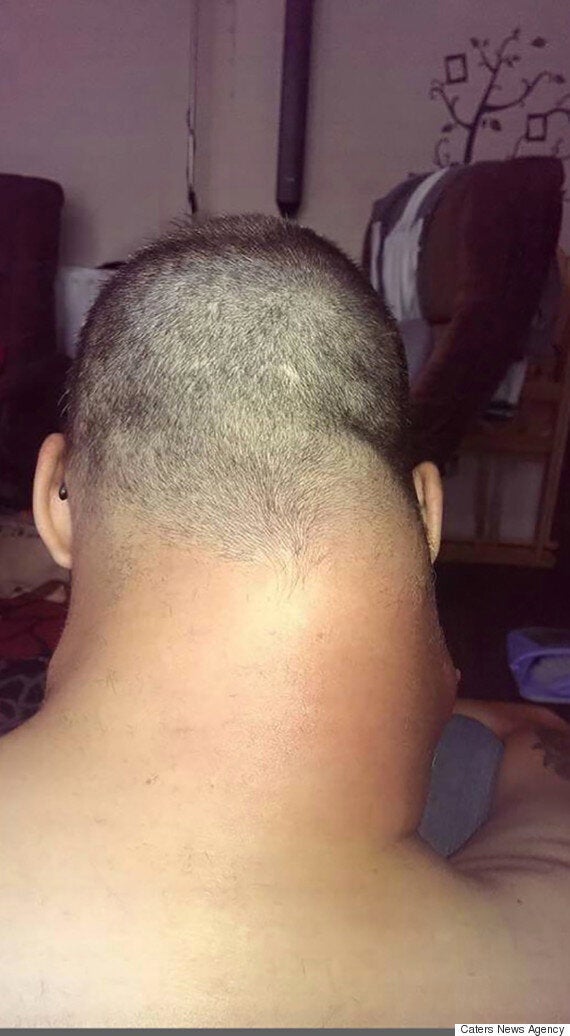 The tumour on Simon Nutting's neck
Doctors warned Nutting that his cancer may have been untreatable if found any later.
"Now I'm responding well to chemotherapy and know I'm going to kick cancer's butt, not just for me but for my beautiful wife and kids."
Nutting has undergone three rounds of chemotherapy so far and must have three more before doctors can perform surgery to remove any remaining tumour tissue.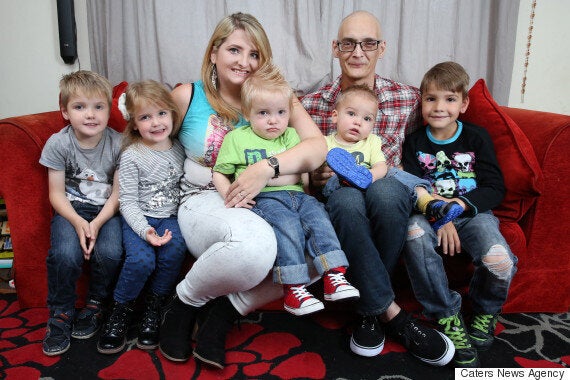 Simon Nutting with his wife, Emma, and their five children
Nutting's wife, Emma, is currently a stay-at-home mum who looks after their five children Aaron, Jaime, Alexa, Tyler and Charley.
She has set up a GoFundMe page in order to raise money for the family while her husband is unable to work.
"We need a comfortable sofa for Simon to relax when resting at home so he doesn't have to be restricted to bed, we also have bills to pay which we are struggling with financially as he will be out of work for up to 2-3 years," she writes on the page.
"We would love to make amazing memories with the our five children when he feels up to it. Then there is travel to and from hospital for treatment, visiting and appointments and paying a sitter to look after the children when I need to be with Simon in hospital.
"I know I ask a lot and if you can't afford to donate all I ask is you help in a small way by at least sharing the link for me."
You can visit the family's fundraising page here.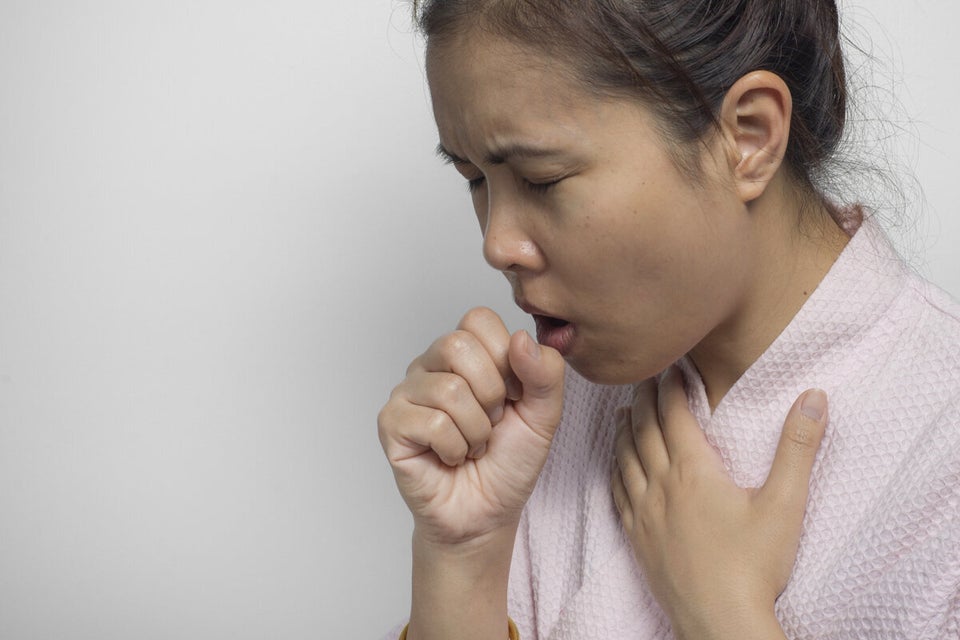 10 Symptoms That Could Mean Cancer