Migrants and refugees arriving in Europe could apply for jobs in their native language with a new app that means they only need a "smartphone and a smile" to start work, according to the project's founder.
Swedish recruitment startup SelfieJobs is working to create the AutoCV app, which would use software from Google Translate to help people quickly craft a CV and apply for jobs in their own language when in a new country.
Users could apply through SelfieJobs's platform to jobs in the Nordics, Germany and a small number of roles - around 400 or 500 - in the UK.
In theory, people could apply for jobs "from the first day they arrive in Europe", SelfieJobs CEO Martin Tall told The Huffington Post UK - though in reality they would need to gain permission to work in a new country, which can take months or years.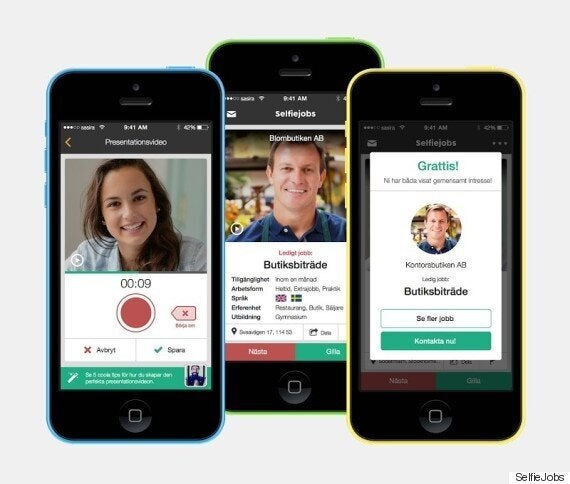 "This is a special kind of project for us," Tall explained to HuffPost UK.
"We want to make it possible for migrants in Europe to participate in the society and begin working faster than before. The process of making a resume, searching for jobs and scheduling meetings between job seekers and employers can be accelerated."
His SelfiJobs service currently targets native speakers of the countries it operates in, but Tall said there were "many other groups that want to have a job as well, and want to apply a more simple way."
"We thought of people that do not speak the native language in a country, they could be travellers, they could be refugees. We saw that this is a big group, and thought what we could do to help them find a job faster than today.
"To find a job you need a CV, your first CV. If people don't have CVs, they cannot market themselves at all."
The current migration crisis has seen unprecedented numbers of people moving to Europe, often refugees fleeing from wan-torn areas like Syria. Many - if they reach the continent and are given the right to work here - will be seeking employment, though he added that "we could also maybe use [the app] for British people going to Germany or applying for jobs in Europe."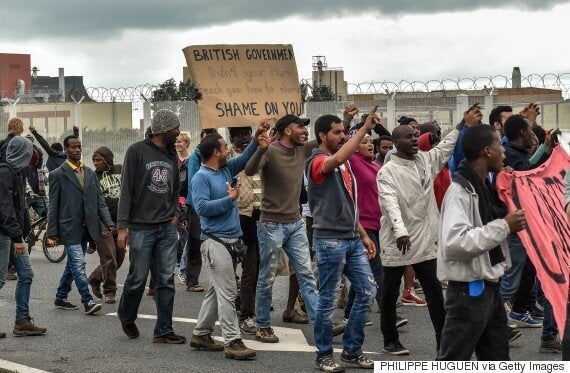 People in Calais who want to move to the UK protest against the British government
Language can be a major barrier preventing migrants from working, Tall claimed, and added that he had heard of some who hadn't applied for a job after moving to Sweden for the first 10 or 15 years due to language barriers.
The app would function in a similar way to the existing SelfieJobs app, which allows people to apply for jobs in one step by "swiping" or "liking" roles on a smartphone screen. "All you will need is a smartphone and a smile," said Tall.
SelfieJobs has received funding from the Swedish government for the app's research and development, and hopes to launch the first version in December if the model is feasible.
Tall admitted that although the app would enable people to apply for jobs in their own language, it would be "very difficult if they have zero knowledge of English" as they would be unlikely to be able to do some job roles.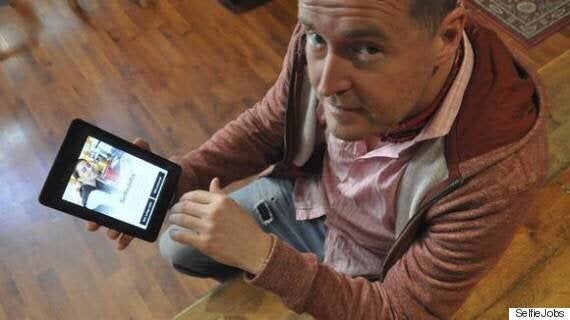 "You have to have some knowledge," he explained, "but perhaps not enough to understand a job ad. It might be that they understand things, but when it comes to terms like "tomorrow" or "next week" [for an interview time] they don't have the depth of language."
If the AutoCV app goes ahead, users would enter information on their education and career experience in their own language, which would be translated, and then apply for jobs that are also translated to their own tongue. They could also record a video version of their CV and use a GPS map on the app to find directions to a job interview.
Tall, who previously ran a recruitment agency in Sweden, said that he came across many Latin American migrants at the time who were "ambitious" to find work but "the one thing they would ask was 'can you make my CV?'"
As part of HuffPost's What's Working initiative, we're profiling inspirational people and organisations who are making a positive contribution to society by finding solutions to the world's problems.