Kim Kardashian and Kanye West have reportedly said they want their two-year-old daughter North West to be at the birth of their second child.
Earlier this year the reality star, 34, confirmed she is due in November 2015 and now her focus seems to be on the birthing plan.
An insider told HollywoodLife: "Kim wants this experience to be a family affair and she wants Kanye and Nori in the delivery room, watching her as she gives birth to her son."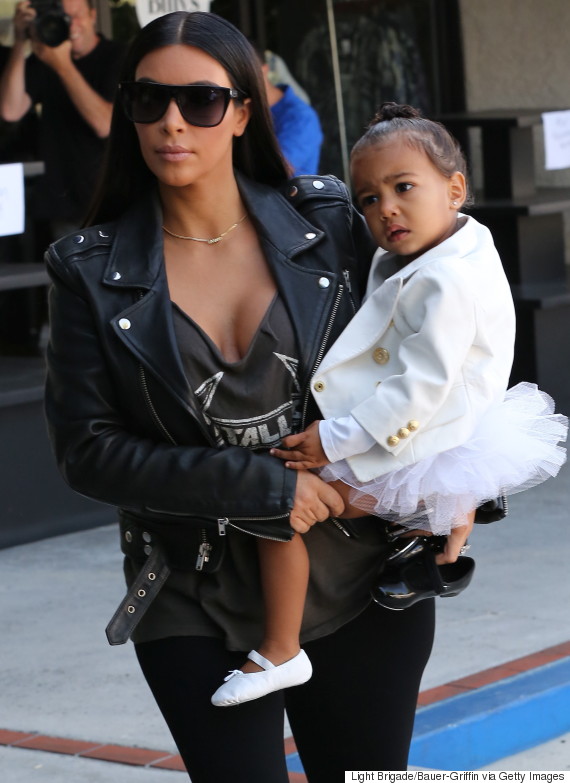 The insider also reportedly said: "Nori may be too young to comprehend what's going on, but Kim wants to tell her that she was there, front and centre, when her brother was born.
"Once he's born, Kim wants herself, North and Kanye to all lock hands with the baby's, solidifying their strength, commitment, and love of family."
It might be nice to have her family in the room, but would you or have you let your children come in the delivery suite while you're giving birth?
Let us know below.
SEE ALSO:

Kim Kardashian Naked: Pregnant Star Shares Nude Selfie On Twitter To Dispel 'Fake Pregnancy' Rumours (PICS)

Kim Kardashian And Kanye West 'Choose Baby Name Easton West' For Unborn Son