Former 'Loose Women' panellist Carol McGiffin has admitted she has no plans to give up her partying lifestyle after beating cancer.
READ MORE:
The star was diagnosed with breast cancer in April last year, and after a mastectomy, six rounds of chemotherapy and 15 sessions of radiotherapy, she is now free from the disease and ready to begin living life the way she did before she fell ill.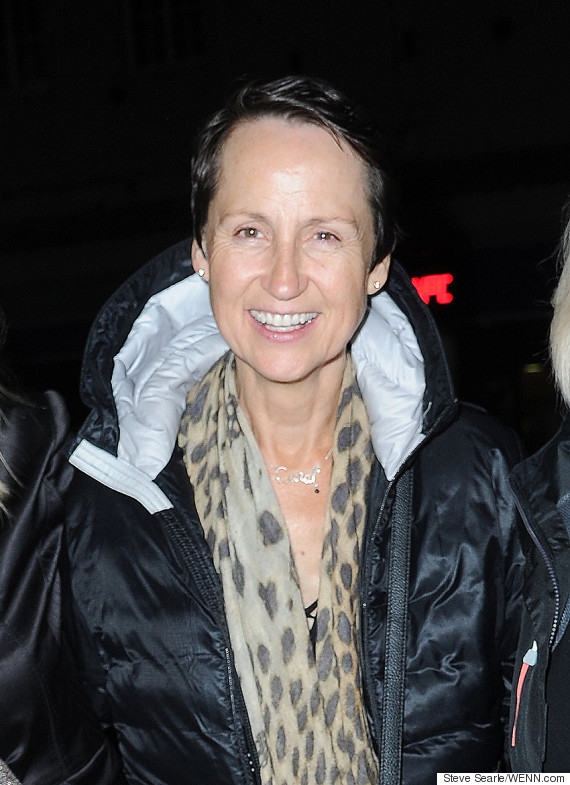 Carol McGiffin
"It's great to go out and enjoy a meal and a bottle of wine with friends without falling asleep at 9pm!" the 55-year-old told Closer magazine.
"I don't go out as much as I used to, but I still love a party - I'm not going to start knitting yet!"
Carol found a lump in her left breast while on holiday with her fiancé Mark Cassidy, and after she returned home, her GP confirmed that she had a highly-aggressive grade-three tumour.
However, she refused to be "freaked out" by the diagnosis, revealing she went to the pub to get drunk with Mark.
"Mark knows me well, so he doesn't fuss over me. That say at the hospital, he didn't say: 'Let's get you home to rest,' he said: 'Right, let's go to the pub - it's time for a drink,'" she said.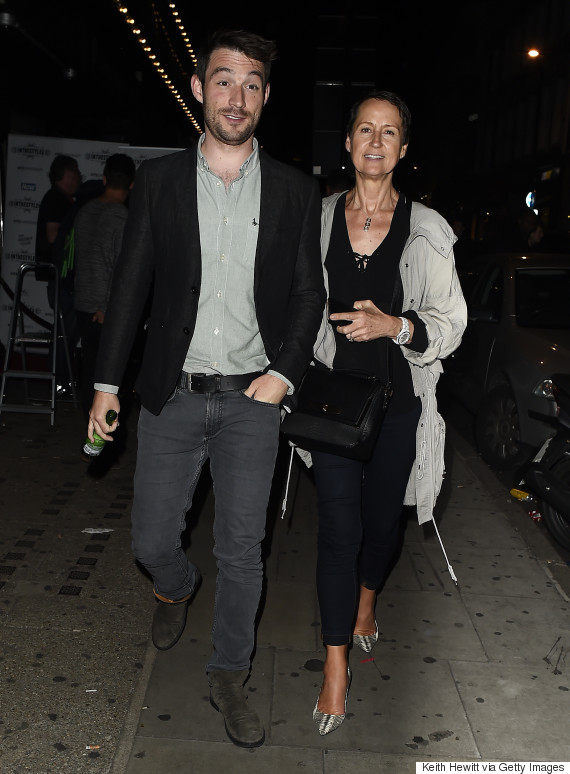 Carol with fiancé Mark
"I didn't need someone freaking out around me. It was bad enough, You need people to keep calm and carry on."
She added that she only cried once in the following months, and she "never thought" about cancer as a "fight", as to her it was "just about getting better".
Now in remission, Carol said the experience hasn't changed her outlook on life, adding: "I've always seized the day. It's not made me think, 'I must start jumping out of planes.' I'm just glad to feel well."
Fans could soon see Carol back on TV, as she's in talks to front a new show with some of her former 'Loose Women' pals.
After quitting the show in August 2013, Carol and fellow alumni Denise Welch, Jane McDonald, Carol Vorderman and Lisa Maxwell, want to front a new programme to rival the ailing ITV daytime panel show.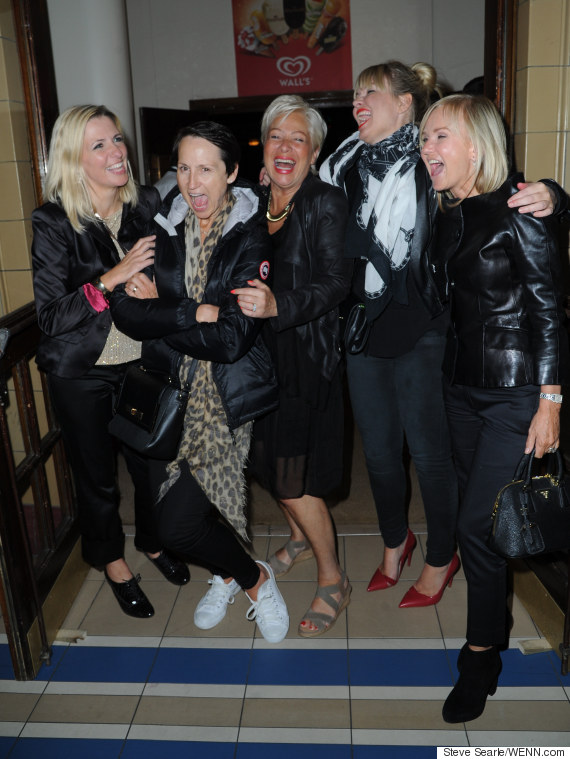 Carol with some of her former 'Loose Women' pals on a night out last week
Confirming the news to HuffPost UK at the TV Choice Awards earlier this week, Denise said: "We don't want it just to be a carbon copy of 'Loose Women', we want to come up with a new format that will suit all our strengths. We're in format discussions at the moment.
"We're all still very, very good friends… it's not something we considered until things started to be talked about, and we realised that there was definitely a public appetite for all of us to get together again," she added.
LIKE US ON FACEBOOK | FOLLOW US ON TWITTER