Jane Beale's world is set to come crashing down around her on tonight's (10 September) 'EastEnders', when Phil Mitchell forces her to admit that it was her step-son Bobby who killed Lucy.
The hardman - played by Steve McFadden - was seen storming into the Beale house and grabbing Jane from behind on Tuesday night's cliffhanger, and the pair are now set for a showdown.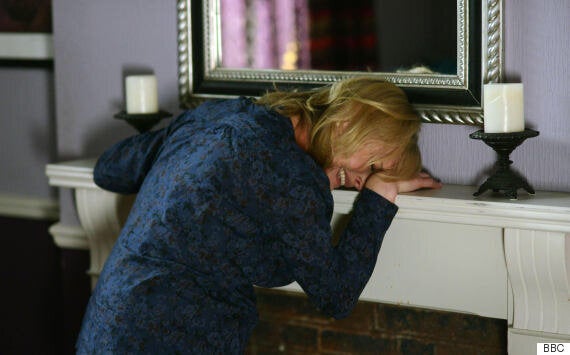 Jane Beale's world is falling apart
Having realised that Jane (Laurie Brett) has been covering for the real culprit, Phil is furious that his son Ben nearly went down for the crime.
Grabbing Jane by the neck, he forces her to admit that Bobby is really behind Lucy's death.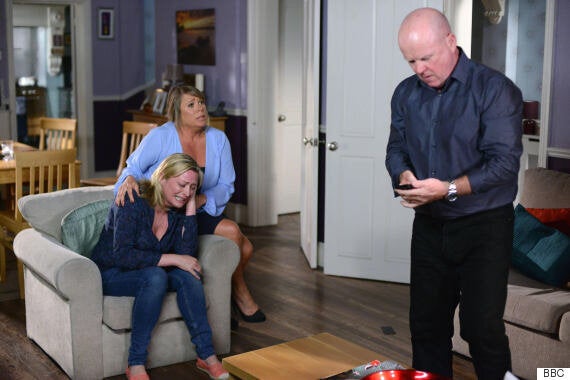 Sharon tries to persuade Phil to keep quiet
As Sharon (Letitia Dean) then arrives on the scene, she pleads with Phil to keep the Beales' secret.
But when Phil insists they go to the police and tell the truth, a protective Jane lashes out at him.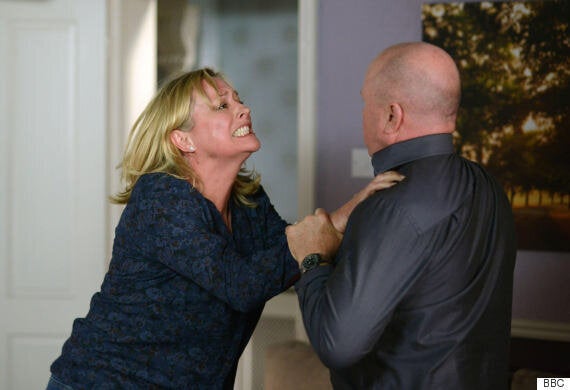 Jane is desperate to keep her son's secret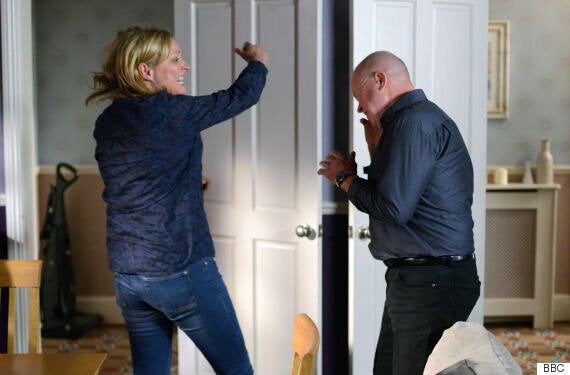 The question remains, can she convince Phil to keep quiet? Or will he speak out to get Max Branning (Jake Wood) off the hook for Lucy's murder?
'EastEnders' airs these scenes tonight at 7.30pm on BBC One.