Just weeks after facing a massive backlash for her comments about rape, Chrissie Hynde has hit out at contemporary female pop stars calling them "sex workers" in a new interview.
READ MORE:
During the chat on 'Woman's Hour', Chrissie discussed modern rape culture, which she says is "all around us" and is "provoked by pop stars who call themselves feminists".
Laying into the flurry of provocative female singers currently dominating the charts, the Pretenders frontwoman said: "Maybe they're feminists on behalf of prostitutes - but they are not feminists on behalf of music, if they are selling their music by bumping and grinding and wearing their underwear in videos.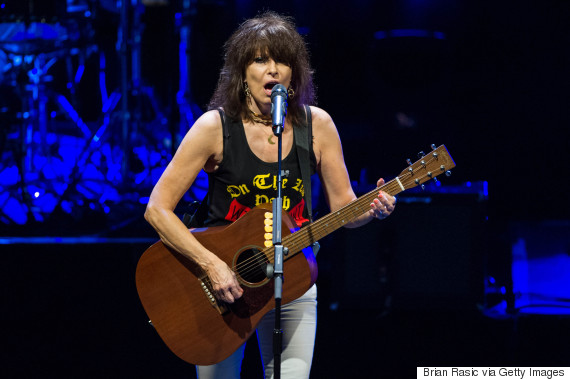 Chrissie Hynde
"That's a kind of feminism - but, you know, you're a sex worker is what you are."
Chrissie added she thought they were "responsible for a great deal of damage", explaining: "I don't think sexual assault is a gender issue as such, I think it's very much all around us now.
"It's provoked by this pornography culture, it's provoked by pop stars calling themselves feminists."
She previously courted controversy last month, when she said she thought that a sexual assault she was a victim of when she was 21 was her own fault.
Telling The Times that she "took full responsibility" for being raped, she explained: "If you play with fire you get burnt. It's not any secret, is it?
"If I'm walking around in my underwear and I'm drunk? Who else's fault can it be?"
Her remarks were criticised by the charity Victim Support, who said: "Victims of sexual violence should never feel or be made to feel that they were responsible for the appalling crime they suffered - regardless of circumstances or factors which may have made them particularly vulnerable."
LIKE US ON FACEBOOK | FOLLOW US ON TWITTER