Kennedy came home last night and told her daddy she has a boyfriend and he told her she couldn't have one so she started crying! I had to video this! I'm sure this is the first of many arguments over boyfriends but we didn't expect the first one to be at 2! #daddysinforit #dramaqueen

Posted by Chelsea Kirkland on Sunday, 6 September 2015
Dads probably assume the first argument they'll have with their daughter about dating will be when she reaches her teens.
For this dad, it happened a lot earlier than expected.
Two-year-old Kennedy Kirkland from Alabama was filmed by her mum Chelsea telling her parents she has a boyfriend - Jared.
But she breaks down in tears after her dad Caleb tells her she's not allowed to date, and she doesn't have a boyfriend.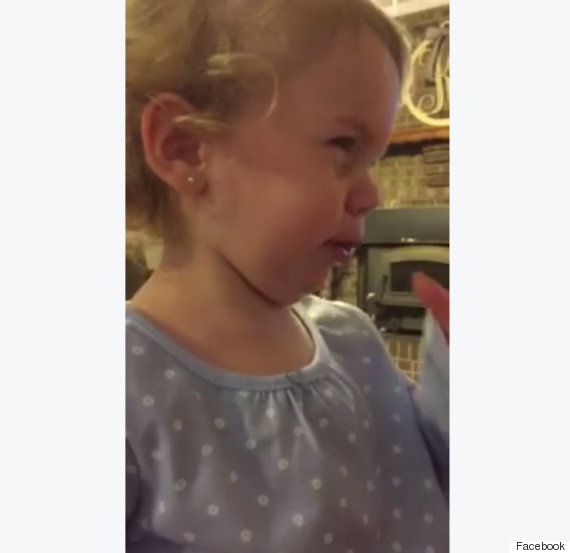 "What's wrong?" asks her mum.
"Daddy says I don't have a boyfriend and I do," she says.
And when her dad tells her she can't have a boyfriend until she's 50, it just gets worse.
In an interview with ABC news, the mum explained Jared was Kennedy's uncle's roommate.
She said: "He plays football in college, so we went to the game with my brother and she saw him there, so she informed us that he was her boyfriend."
She then added: "We'll definitely keep this [video] for when she gets older, goes on her first date, or gets married."
Poor little girl.
SEE ALSO:

Cat Finds Out The Hard Way Not To Mess With Wobbly Toddler Learning To Walk

Dad Performs Spectacular Acrobatic Moves With Daughter On Beach