A mother has reflected on how her newborn daughter's cry helped wake her from a coma.
Shelly Cawley gave birth to her daughter Rylan in September last year, however her emergency caesarean caused a blood clot to "break loose" and travel through her blood stream, causing her to go into a coma.
But after hearing her daughter's cries, Cawley soon returned to a stabilised state and woke up.
"Last year I was fighting for my life, and this year I have a one-year-old who is thriving, and I am back in nursing school doing what I love."
At the time of Rylan's birth in September 2014, Mrs Cawley's husband Jeremy said he was in completed shock.
He told FOX46: "The idea of going from the highest of emotions of having a child born… to the next moments where you think you're going to be saying goodbye to your wife within four or five hours. I was numb."
Mr Cawley said after his wife gave birth, doctors told him they were unsure if she would still be alive the next morning.
But one of his wife's nurses, Ashley Manus, had an idea.
Mr Cawley said initially his daughter Rylan lay peacefully on her mum and fell asleep, so he and the nurses worked to try and make her let out a sound.
When Rylan cried, the staff instantly saw a spike in Mrs Cawley's vitals (heartbeat, breathing rate, temperature and blood pressure). A few days later she woke up.
She said she remembered waking up and staring at her daughter's face (captured in the video above).
"I know every mum feels that way but I felt like we had a special connection because of everything that had happened."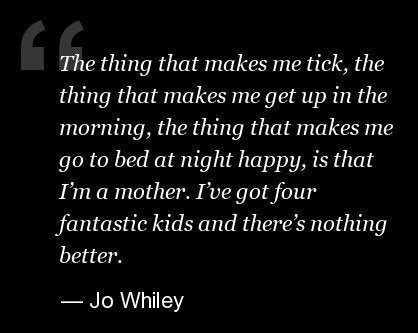 Inspirational Quotes About Being A Mum