The Isle Of Wight played host to its 12th Bestival over the weekend, and once again, festival-goers were not left disappointed.
While many events on the festival calendar have struggled during recent years, facing criticism over headliner choices and failing to sell out tickets, Rob and Josie da Bank's fancy dress extravaganza has gone from strength-to-strength - but how have they done it?
For 2015, Rob booked an eclectic trio of headliners, favouring '80s legends Duran Duran and dance heavyweights The Chemical Brothers over the likes of Kasabian and Blur, who are commonplace elsewhere.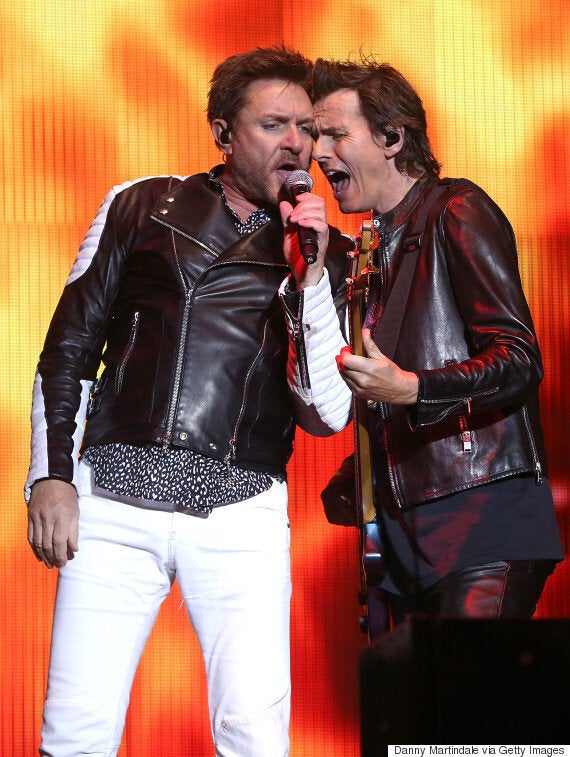 Simon Le Bon and John Taylor
When Duran Duran took to the stage on Friday night, Simon Le Bon labelled the concert "the most important gig of our entire career", after opening with 'Wild Boys' and showcasing new material, alongside 'Ordinary World' and 'Girls On Film'.
A three-song encore, finishing with 'Rio', closed the mainstage, leaving punters to explore the many late-night entertainment options Bestival has to offer.
While plenty of campers made their way to see the extraordinary FKA twigs give a spell-binding performance at the Big Top - where a quiet smile occasionally cracked the singer's bold, serious performance style - other options included a film night in the Ambient Forest's amphitheatre to sets from DJs Seth Troxler and Four Tet.
By the time the Chemical Brothers took to the stage on Saturday evening, the festival's Summer Of Love fancy dress theme had come to the fore, and revellers sporting bridal gowns and Love Heart sweet costumes danced to 'Hey Boy, Hey Girl', 'Push The Button' and 'Block Rockin' Beats' during the animation and laser-heavy set.
In a final lesson to headliner bookers across the UK, Rob da Bank pulled out all the stops for Sunday's closer, Missy Elliot. The Radio 1 DJ-turned-festival organiser revealed to the BBC that he'd previously tried to book the US rapper twice, and it was a case of third time lucky, as the 'Get Ur Freak On' superstar finally agreed to play her first UK show in six years.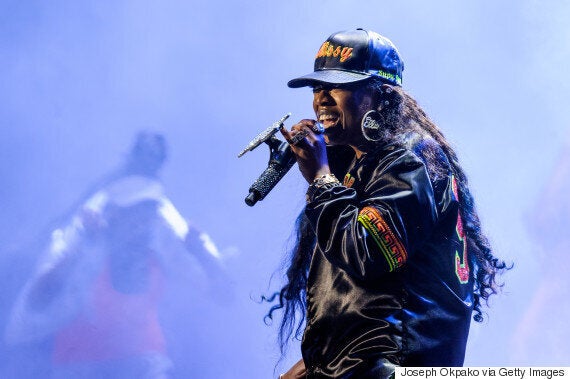 Anyone worried that they weren't familiar with enough of Missy's work was swiftly proven wrong, when the tracksuit-clad megastar burst onto the stage, energetically leaping through 'Get Ur Freak On', 'I'm Really Hot' and 'Lose Control' (twice).
Unsurprisingly, Missy knew how to work up a crowd, and shrugged off the worsening weather, dedicating 'For My People' to Tupac, Biggie and Aaliyah, and handing out signed trainers to the crowd, in between outfit changes.
Bestival's penchant for unpredictable headliners ensures music fans a truly unique experience, but away from the mainstage, there are tens of other venues, each offering something different for the discerning festival-goer.
Here are our other highlights from across the weekend…
Craig David: Feminist Icon. There's a sentence we thought we'd never write. The 'Born To Do It' creator brought his TS5 project to the Bollywood stage, as part of Shy FX's Sunday evening Party On The Moon', taking the tent's enthusiastic audience "on a journey" through hip-hop classics, littered with his own mammoth hit singles 'Rendezvous' and '7 Days'.
The highlights however, came when he controversially dropped Chris Brown's 'Loyal' - which relies heavily on the oh-so-wonderful line "These hoes ain't loyal" - before stopping the song halfway through, and acknowledging the track's problematic commentary on women. How did Craig fix it? With a freestyle feminist re-write. Duh.
The rapper then dropped the 'Fill Me In'/'Where Are Ü Now' mash-up debuted on Mista Jam's 1Xtra show, which you can check out here:
It's difficult to keep a Sunday night crowd entertained, and even more so when your set is at The Port, which looks stunning in the late afternoon sunshine, but no-so-great when there's torrential rain at 1.30am. Mark Ronson struggled with weather and sound problems during the hour before, but Skrillex (almost) made it look easy, and - perhaps aware of the huge response Logan Sama and Mista Jam had earlier in the day - found the perfect mix of dance and grime tracks to hold the audience in place.
Fans craving an extra nostalgia fix made their way to the mainstage on Sunday evening, for The Jacksons, who wasted no time in busting out their classics, and paying tribute to Michael on a number of occasions.
While Jermain is indubitably the ringleader and star performer these days, that didn't make a difference as the group spent a whopping 90 minutes showcasing their hits.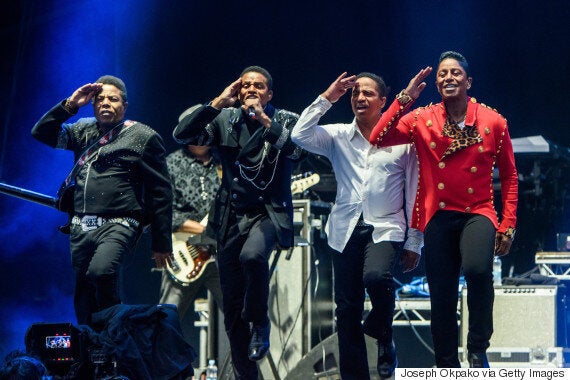 Tito, Marlon, Jackie and Jermain
Prior to the festival, Rob da Bank labelled Jamie's 'In Colour' "one of the albums of the year, if not the decade", and his confidence in the producer wasn't misplaced. Opening for Underworld and having the responsibility of getting the weekend underway isn't easy, but with his giant disco ball in place, the former xx star powered through his hits, 'I Know There's Gonna Be (Good Times)' and 'Loud Places', via 2014's 'All Under One Roof Raving'.
Buried in the Ambient Forest, the Amphitheatre is one of the many Bestival areas dedicated to providing something a little different, and there's a reason why one-time Edinburgh Festival Joke of the Year winner Rob has been invited back year after year.
His surreal and outright silly sense of humour always ensures plenty of laughs, and the only slight stumble came early on, as Rob queried how many of the audience had seen him before, and was left stunned when seventy-five percent of the crowd gave a hearty cheer.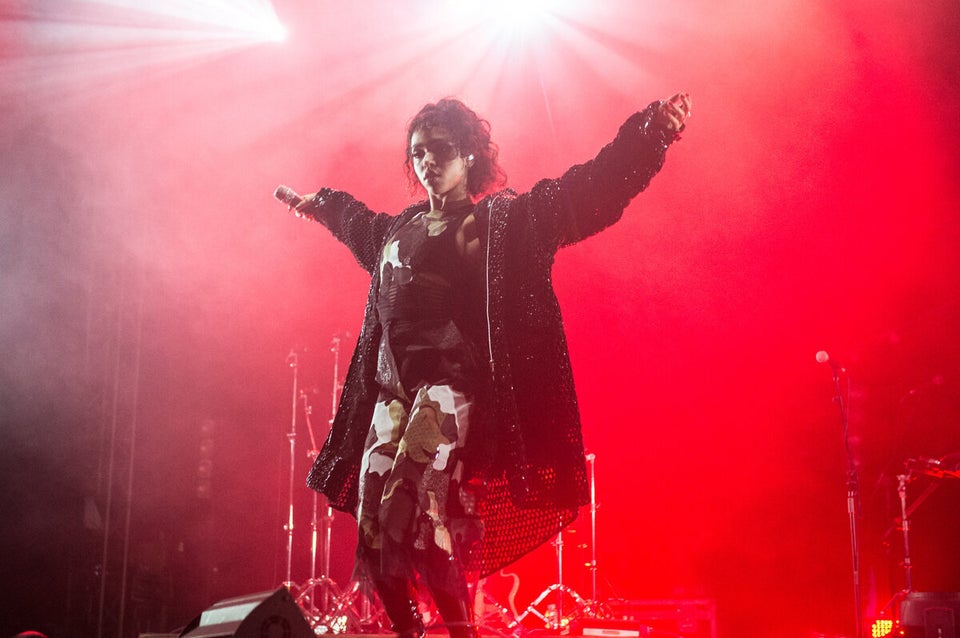 Bestival
Related