The 33-year-old, who had an unexpected defeat in the US Open last week, was all smiles on the catwalk, sporting in a black fringe number from her collection, Signature Statement.
"Throughout my life, I've always believed in pushing boundaries... whether it's in tennis, business, or fashion," Williams said in a statement.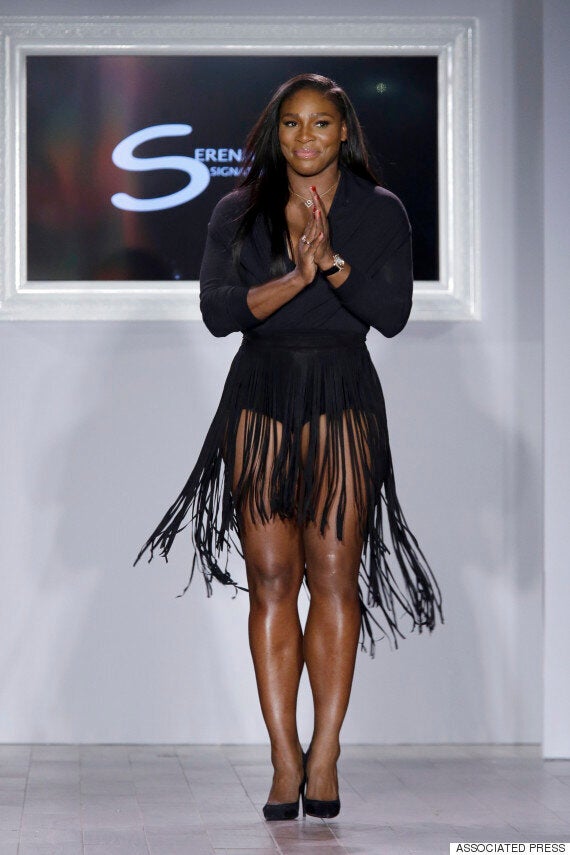 Speaking to Vogue backstage before the show, she said: "I've always loved fashion. I was always that girl that played with my dolls, and I went to fashion school, so it's not just made up for me. It's actually something that I really enjoy and that I have a lot of fun with."
"I want [my customers] to feel empowered," she added. "I want them to feel beautiful.
"The collection works on every size person. You should [be able] to look good and feel good and love who you are and, at the same time, be stylish."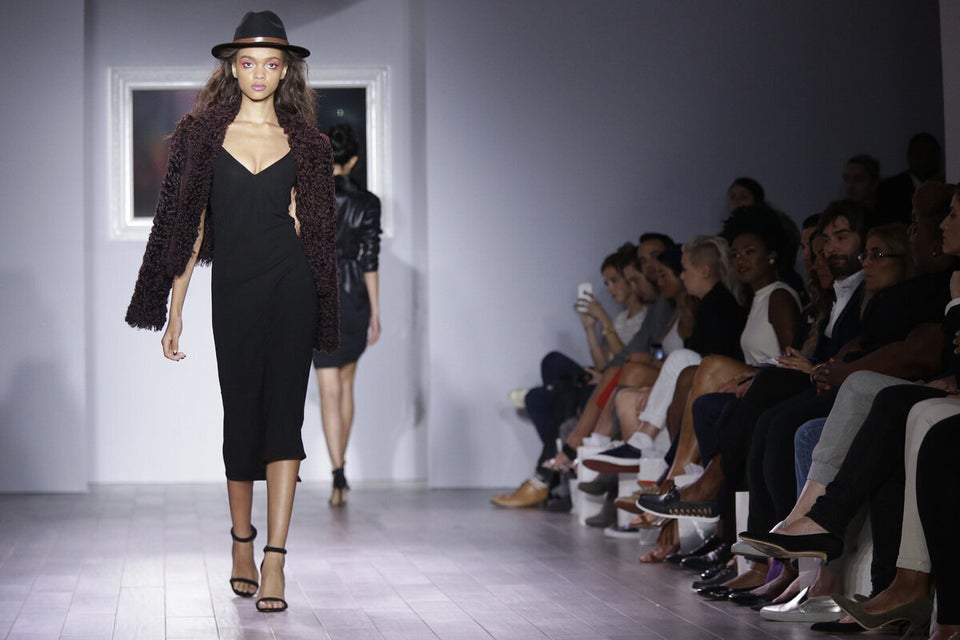 Serena Williams Spring 2016
Gigi Hadid and Lily Aldridge were also spotted enjoying the show, sitting alongside Drake and Wintour.
And we feel this Instagram really sums up how pleased she was with the collection.
Meanwhile the rumour mill continues to churn as William's 'boyfriend' Drake sat front row next to US Vogue editor Anna Wintour.
If that wasn't enough to hint at romance, the singer's very own track "Back To Back" played as the models strutted down the catwalk.
Backstage the hitmaker rushed to congratulate her after the show, kissing her hand in a heart-melting gesture.
Related