Just in case Ed Sheeran left out a single one of his many fans when he performed the biggest shows of his career at Wembley Stadium back in July, he's bringing his music to every single one again, via concert video.
Ed's record-breaking concerts that formed part of his 'x' world tour will be presented on film in 'Jumpers For Goalposts' at cinemas worldwide from 22 October, kicking off with a special premiere, to be beamed via satellite into cinema screens from London's Leicester Square, where fans will be treated to a live performance from the man himself.
The concert video will be a mixture of footage from his shows at Wembley in the summer, where he played to 80,000 fans for three nights, giving them his biggest hits so far, including 'The A Team', 'Sing' and 'Thinking Out Loud', and even treated them to a surprise duet with Elton John.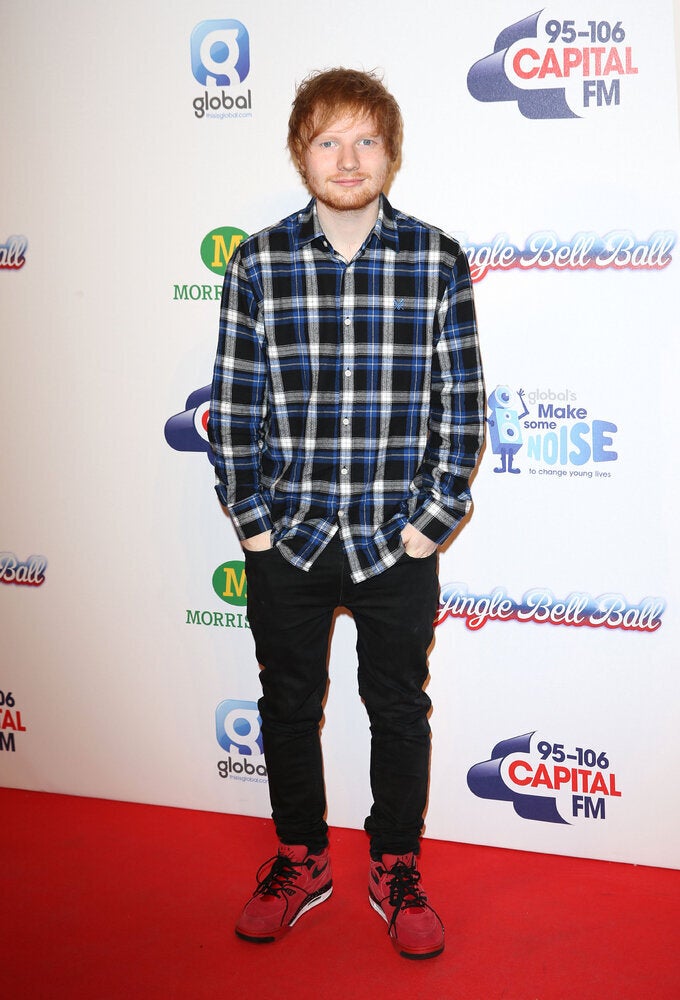 Ed Sheeran's 11 Most Lovable Moments
There will also be footage from behind-the-scenes, life on the road for Ed and his team, plus a background look at just how the world's most popular redhead (sorry, Harry!) got this far.
Tickets for the UK screenings will go on sale from Thursday 24th September - details at www.edsheeranmovie.com.