Revered chef and cookery writer Nigel Slater once asserted, "If there is a better meal than a bag of chips on the way back from the pub, I don't know what it is."
Well, if there is anything more appealing on national telly than a humble young doctor baking good cakes week after week and finally being rewarded, TV bosses have yet to come up with it.
There was a palpable tremor across the nation last night when Tamal was anointed Star Baker for the first time on 'Great British Bake Off', and smiled the humble smile of sweet victory.
This, followed by a collective sigh (or possibly a swoon?) when the first thing he did on leaving the tent was phone his mum to tell her the good news.
This was the trainee anaesthetist's first time coming top in the tent, and it wasn't before time for his many, many fans across the internet. By way of example... (and this was BEFORE last night's glory)...
And, lest you be thinking it purely sexual fantasising going on... Oh no!
For it seems humble Tamal has gleaned a wide and devoted following over the past seven weeks, judging by the outpouring of affection that accompanied his successful way with a Charlotte Rousse (that is actually the name of a dessert for those few who might not have seen).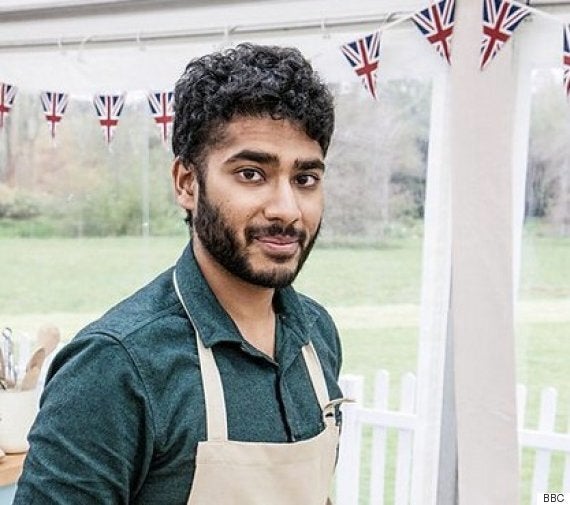 Tamal, riding on a wave since being crowned Star Baker this week
So what do we know about Tamal, and is he deserving? Well, we've gleaned that he grew up in Hertfordshire where his parents moved to from India in the 1960s. His older sister played a big part in bringing him up and taught him to bake. She gave Tamal the ultimate compliment when he was asked to bake her wedding cake.
Since then, he is regularly asked to bake family and friends' wedding cakes too - the largest one was five tiers, he reveals.
From his own hand have we learned that can swallow humble pie. When he thought it was all going so well last week, disaster befell and on national television the boy became the man...
What else could we possibly need? Oh, that he likes a sandwich. And how. In fact, the nation's burgeoning obsession with this young baking doctor could probably be timed from the exact moment he voiced his passion for "the top two sandwiches in his life", one of which was inspiring that week's 'bake' (the thing that Paul Hollywood has convinced everyone is actually a noun).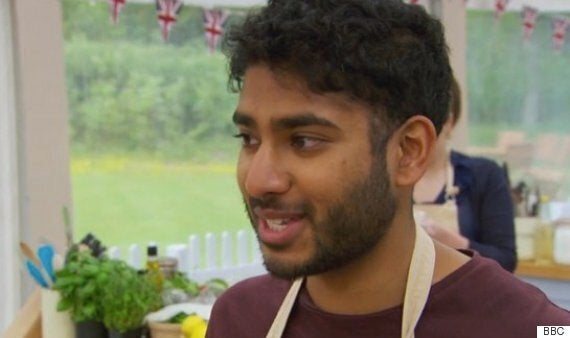 Tamal remembers THAT sandwich
In fact, that sandwich seemed so imprinted on Tamal's brain that he could still remember the filling that was going to find its way into his vol-au-vent. "It was a pork sandwich and they fried the meat with the fennel and rosemary..." he smiled.
And then added, just in case there was anybody out there still not wanting to adopt him, "I think about that sandwich quite a lot."
Which is fair enough, frankly, as it sounds a sight more appetising than the look of Ian's squid-filled versions next door. Proof required?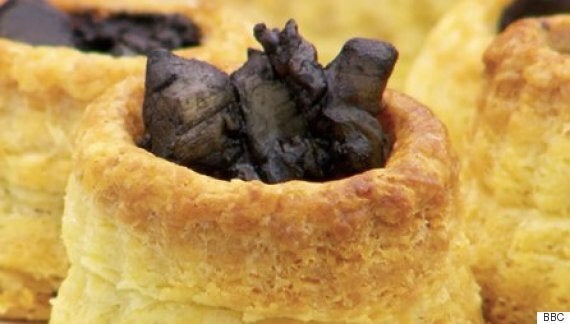 "Jet black food is a bit risque." Ian pushes the boat out with his squid-juiced vol-au-vents
Having been christened Star Baker for the first time, Tamal didn't attempt to be cool...
Tamal is now in the final five going forward into this year's semi-finals inside the tent, alongside Ian, Nadiya, Paul and Flora. While Ian must remain the favourite to take this year's title, there's no doubt who the viewers have taken to their hearts, although one question remains...
WHAT WAS IN THE OTHER SANDWICH, TAMAL? THE NATION NEEDS TO KNOW.
Who do YOU think is destined to be this year's Great British Baker? Check out the original lineup below...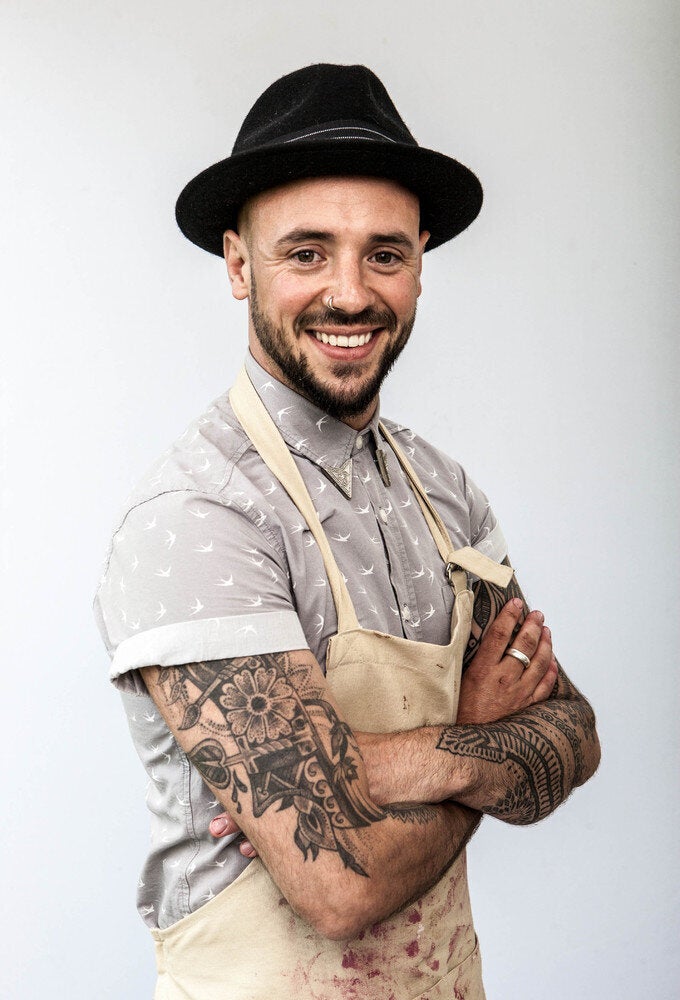 'Great British Bake Off' 2015: Meet The Contestants