Delany, who plays Maria in the TV show and is the daughter of Mrs Brown himself Brendan O'Carroll, is 36 weeks pregnant.
She had flown from Glasgow to Ireland with Stobart Air (which operates the Aer Lingus Regional service) on 15 September without a hitch, but on her return journey two days later she says staff told her they only carry expectant mothers up to the end of 35 weeks.
Delany told the Irish Sun: ""I got as far as the tarmac before I was stopped at the steps of the plane.
"It was the captain in the end who ultimately called it, and said no."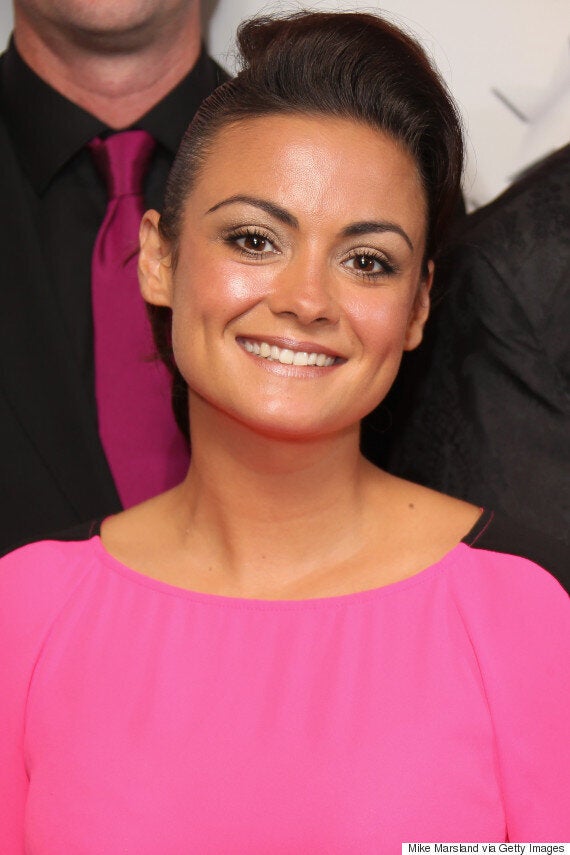 Delany added that the refusal came despite the fact she had a letter from her doctor saying she was fit to fly for the month of September and she was also accompanied on the flight by her solicitor, who said she would sign a waiver relieving Stobart Air of any responsibility if she encountered problems whilst on the plane.
Delany and her husband Martin Delany, who plays the youngest of Mrs Brown's sons, eventually managed to board a Ryanair flight. But the change of travel plans added £640 to the cost of their trip.
Aer Lingus Regional issued a statement outlining its policy on expectant mums:
"With regard passengers travelling while pregnant, our policy is clear. Aer Lingus Regional will allow passengers to travel between the UK and Ireland up to week 32 of their pregnancy with a doctor's written permission.
"Pregnant passengers between weeks 32-35 must have their doctor complete an 'expectant mother travel advice form'. Aer Lingus Regional does not permit passengers who are over 36 weeks pregnant to fly. This is in the best interest of the health and well-being of our passengers.
"This policy is clearly outlined in the terms and conditions that all passengers must accept in advance of flying."
Delany and her husband have three children - Felix, eight, Eli, six, and one-year-old Isaac.
She announced the news that they were expecting their fourth child in March by tweeting her scan photo along with the caption: "Three kids was just not enough apparently!"