Although there was an autumn nip in the air, you wouldn't have known it inside the gilded room at Cafe Royale where Zandra Rhodes made her Spring/Summer 2016 presentation for London Fashion Week.
Indoors, it was summer all the way.
The collection was divided into two colour palettes - on one side was pink - ranging from hot pinks to baby pastels, the other was a royal blue cut through with bright, zingy orange.
The bejewelled accessories could have been the wrong side of Benidorm but they weren't - crazy deconstructed visors and studded trainers were ogled. The makeup was extremely fun- slightly flower-power with bright zigzags of colour and stick-on jewels.
We'll be taking beauty notes for festival chic next year.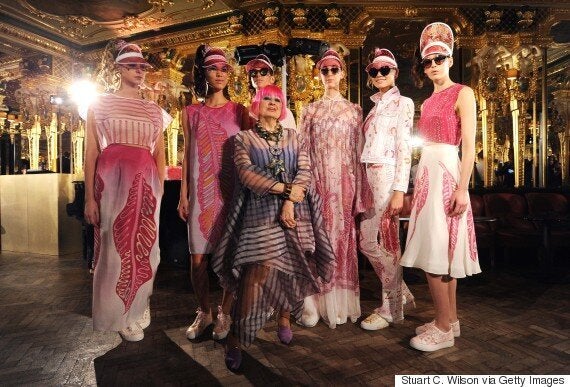 Catching up with the designer at the show, she said: "The collection features handpainted banana leaves and hand drawn silk, all done in Malaysia. I've paired it up with some of the original old print in a chiffon kaftan so that it could be for an older or younger audience. I think they are beautifully easy things to wear.
Asked about 70s trousers, she said: "They are easy to wear in any circumstance. What we can do to treasure hand drawing and industries like that is great."
Although the pink and white jeans are not quite for us, the majority of the collection was eminently wearable - flattering lines and comfortable yet stylish fabric.
Take a look at highlights of the collection: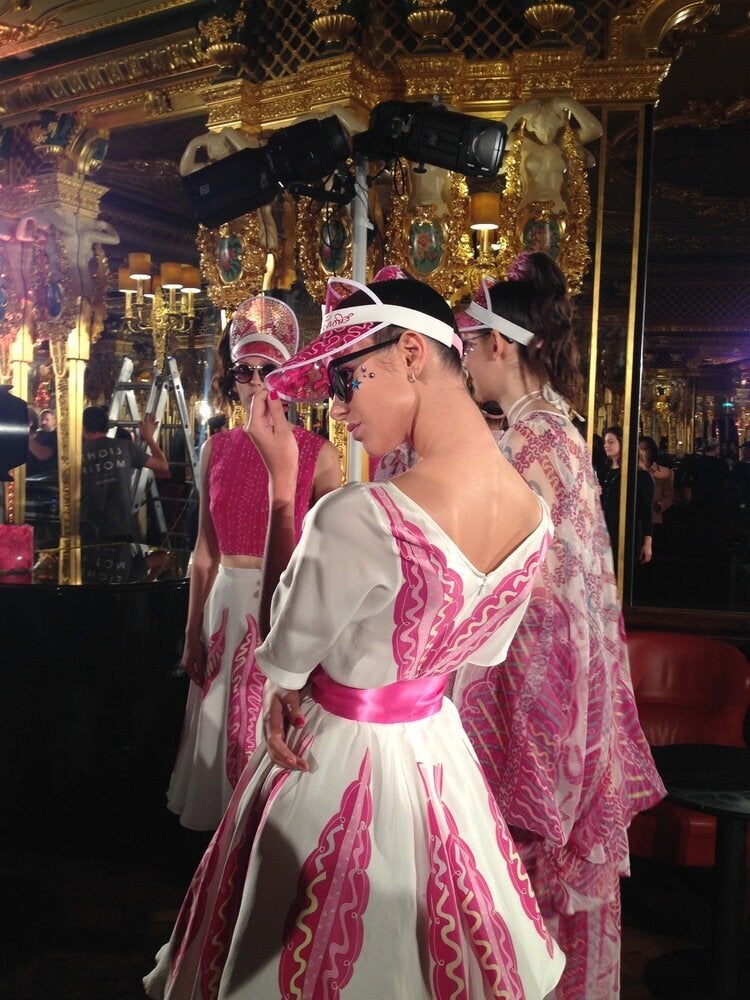 London Fashion Week: Zandra Rhodes s/S 2016