The five things you need to know on Tuesday September 22, 2015...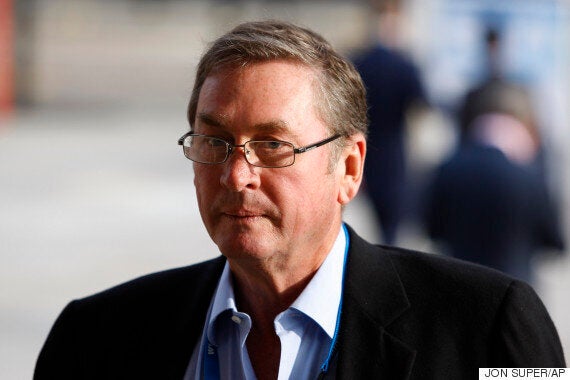 1) HE'S NOT MAD, JUST DISAPPOINTED
Everyone has now calmed down a bit from all the lurid talk about pigs, and who did or did not put what where in one. But fallout from Lord Ashcroft's biography of the prime minister continues to slop about this morning.
The Daily Mail has day two of its serialisation, with some critical comments about David Cameron's qualities as a military strategist. It also features a picture of the PM fox hunting and includes a bizarre claim that he can "scratch a pig's back so effectively that the creature sighs".
However a more, normal, aspect of the story is now agitating Cameron's official political opponents in Westminster. Labour is demanding answers over a claim made by Ashcroft in the book's preface that the prime minister was aware of his non-dom tax status in 2009 - and that the pair conspired to keep it secret until after the general election.
In March 2010, the Tory peer and donor was forced reveal he did not pay UK tax on earnings outside Britain. The row was a major general election issue. At the time, Cameron said he had only found out about Ashcroft's tax status a month earlier.
Yet Ashcroft now claims: "Nothing that emerged in March 2010 was a surprise to him." He adds: "Indeed, we had a conversation about how we could delay revealing my tax arrangements until after the election."
The prime minister's spokeswoman dealt with #piggate by insisting Downing Street did "not see the need to dignify the book by offering any comment". But today Labour shadow minister Jon Ashworth is asking Cameron to "immediately clarify exactly when he first knew of Lord Ashcroft's non-domiciled status". It's a question that may be harder to dodge.
George Osborne, speaking to Today from China this morning, followed Downing Street's lead and said he was "frankly not going to dignify that book with a more detailed response" when asked if it had damaged the prime minister. The chancellor dismissed the importance of the book. "I think the British people gave their verdict on David Cameron's premiership just a couple of months ago at the general election when they reelected him because he is a strong leader," he said.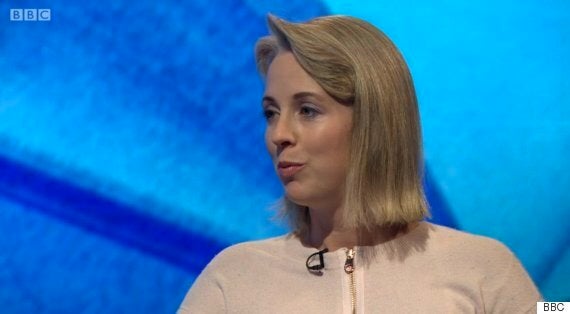 Isabel Oakeshott, the co-author of the book, has been touring TV studios to promote and defend her work. The former Sunday Times political editor told Newsnight it was for "people to decide for themselves" whether they believed anecdotes on the pages - as critics question the motivation behind the book.
Ashcroft has insisted the biography is "not about settling scores" with Cameron. But he does reveal his sense of betrayal at not being offered the job in the coalition government he believes he was promised. "He left me hanging," Ashcroft writes of the prime minister. And he recalls how Cameron told him Nick Clegg had vetoed his appointment to the coalition government. Something the former Lib Dem leader yesterday denied.
This morning's Waugh Zone is by Ned Simons, as Paul is still sulking after being offered the lowly job of serving as a junior whip in the Foreign Office.
One veto Clegg has admitted to is that of Michael Howard. Speaking to BBC Radio 4's World at One from the Lib Dem conference in Bournemouth, the former deputy prime minister said he prevented the former Tory leader from being appointed Britain's EU commissioner. "I definitely blocked that because we don't need a sort of touch of the night in Brussels on behalf of Britain," he said.
Clegg reminded activists yesterday that the first thing he did after quitting as leader was go out and buy a new mobile phone. However he told The Huffington Post that he was not using it to chat up disgruntled Labour MPs about defecting to the Lib Dems. "I haven't had any conversations, no," he said.
Lib Dem leader Tim Farron's mischievous comments about possible defections continues to wind up Labour MPs. John Mann insists talk of defections can not possibly be true as "nobody has his mobile number". Maybe anti-Cornyn Labour moderates sent Farron a DM on Twitter, the character limit was lifted recently after all.
The Lib Dem conference by the seaside, which has inexplicably sold out of mugs featuring the face of MP John Pugh, continues.
Whenever Cameron's EU referendum happens, the Conservative Party has decided it will remain officially neutral during the campaign. The move will delight Tories agitating for Brexit. If the party had been able to throw its money and resources behind one side, it most likely would have been that advocated by the prime minister - who is expected to argue in favour of membership.
Clegg, speaking at a fringe event, told Lib Dems that Cameron had the "heaviest burden of responsibility" to secure Britain's continued membership at the referendum. "I do think it is vital that Conservatives play a major role in the pro-European campaign," he said. There is, Clegg argued, a "very big chunk of people who are on the centre right of British politics who might be persuadable. I am not the best person to reach out to those voters. He is".
Cameron's ongoing negotiations with Europe will be a topic of a chat between the prime minister and French president Francois Hollande when they meet at Chequers today. A French diplomat told Reuters: "We're going to try to learn more about what they want and how we can start to work towards it - within the limits we've been set."
Theresa May will travel to Brussels today to meet other European home affairs ministers as the EU struggles to deal with the refugee crisis. If no agreement is reached, continental ministers could end up having to force countries to accept a number of migrants by a majority vote of member states rather than agreeing a unanimous decision
Also in Brussels today, Scottish Tory leader Ruth Davidson will use a speech to warn a "positive case" must be made for EU membership. Davidson is backing continued membership, and will add: "We shouldn't simply treat the EU as a dead weight, with the process of reform only being to lessen the negative impact it has upon on us. We should also be outlining the prize that awaits us if we get EU reform right."
4) WITH FRIENDS LIKE THESE...
Jeremy Corbyn's decision to commit to Britain's EU membership should have earned him many friends on the continent. Italian prime minister Matteo Renzi is not one of them. The Financial Times reports him telling members of his center-left party that British Labour's choice of Corbyn showed it appeared to "delight in losing".
"It's not a question of being Blairite or anti-Blairite, it's a matter of understanding whether you want to go to elections like you go to the Olympics, to win or [just] to participate," Renzi said.
The Guardian also reports the story, and notes that Renzi also took a swipe at Labour and Corbyn last week. "The last one called 'Red' was Ed Miliband, who took a mighty slap in the face from Cameron. I don't think people who want to get out of Nato want to win elections," he said on the radio.
Another update on the US presidential contest this morning. Wisconsin Governor Scott Walker has dropped out of the Republican race. He was once seen as the frontrunner. But the most recent CNN poll, released after last week's GOP debate, had him at less than 1 percent. And he has run out of cash.
Walker has the honour of being one of many Republican candidates to get ambushed by British reporters during foreign policy 'enhancing' trips to London. Hemmed in on a question about evolution earlier this year, he said he would take a "punt" on whether he believed in it or not. His White House bid is now extinct.
If you're reading this on the web, sign-up HERE to get the WaughZone delivered to your inbox.
Got something you want to share? Please send any stories/tips/quotes/pix/plugs/gossip to Paul Waugh (paul.waugh@huffingtonpost.com), Ned Simons (ned.simons@huffingtonpost.com), Graeme Demianyk (graeme.demianyk@huffingtonpost.com) and Owen Bennett (owen.bennett@huffingtonpost.com)