French photographer Luc Jamet's image of the total solar eclipse in Svalbard has won this year's Astronomy Photographer of the Year 2015 award.
The awe inspiring photograph captured the drama of the total solar eclipse 100m above the wintry Norwegian valley of Sassendalen.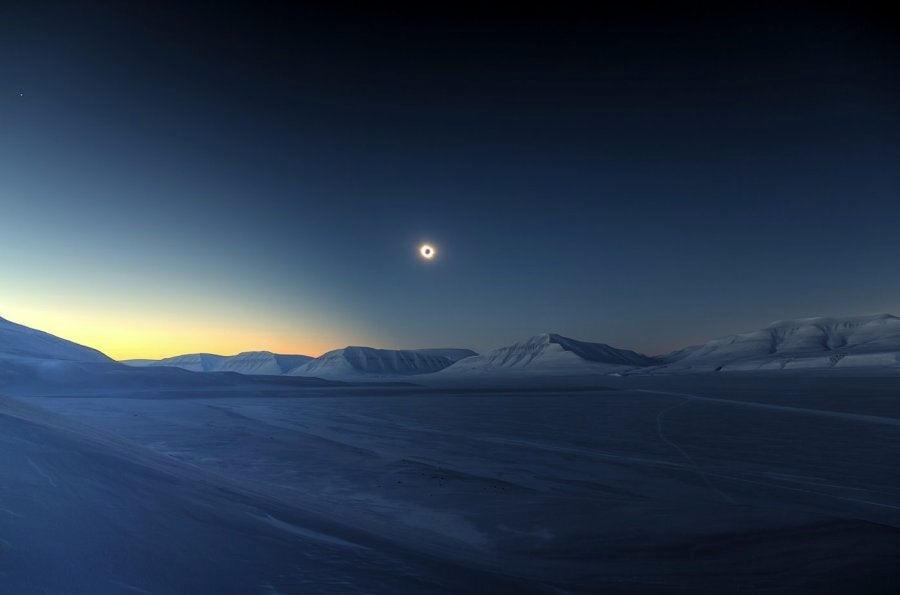 Eclipse Totality over Sassendalen by Luc Jamet (France) 20 March 2015,
Spitsbergen, Svalbard, Norway Canon EOS 7D camera, 16mm f/5 lens, ISO 200, 1/6-, 1/2- and 1.6-second exposures
Photographer Luc explains how he took the winning image " This is a picture of the 2015 solar eclipse as seen from Svalbard. Totality had begun 16 seconds before this picture was taken, about 100 metres above Sassendalen, Spitsbergen. The photo is an HDR [High Dynamic Range] composition made from three takes. We can see clearly the lunar shadow's edge in the sky. The bright spot in the upper left of the photo is Venus.
Beating over a thousand amateur and professional photographers from around the world as well as securing the £2,500 top prize, Luc's image takes pride of place in the exhibition of winning photographs displayed at London's Royal Observatory."
Competition judge and Royal Observatory Public Astronomer, Dr Marek Kukula said: "The total solar eclipse was one of the astronomical highlights of the year and Luc Jamet has captured it perfectly. I love the way that the icy landscape of Svalbard reflects and intensifies the evocative colours of the sky – colours that only occur during the few minutes of totality, and which make any eclipse an unforgettable experience."
This year's competition also saw the youngest entrant so far, seven-year-old Philippe Rowland won the 'Young Highly Commended' category for his image of the Total Solar Eclipse over North Atlantic Ocean taken from a plane with a iPad Mini camera.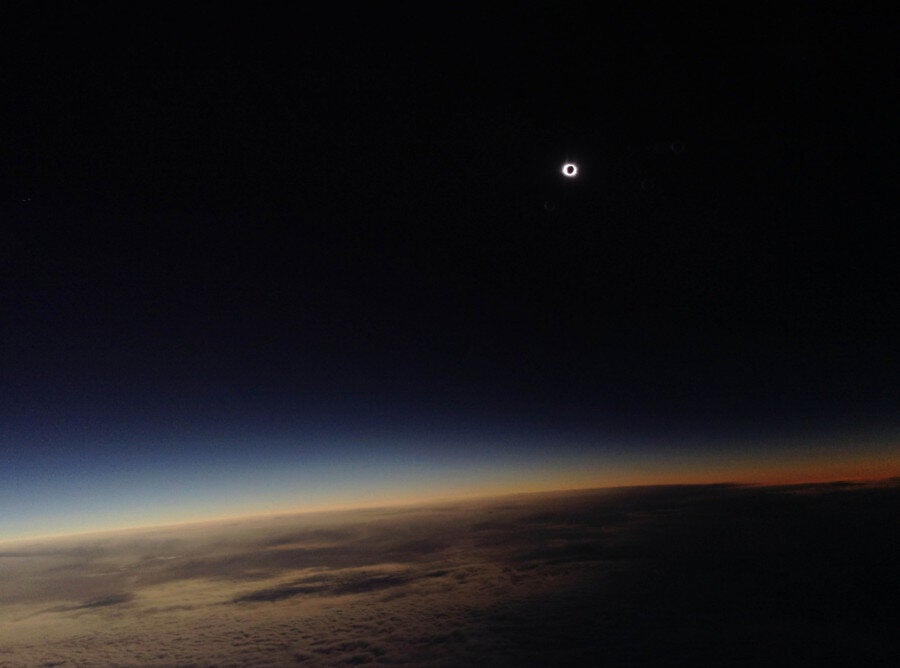 Total Solar Eclipse over North Atlantic Ocean by Philippe Rowland
(UK) aged 7, 20 March 2015, DAT charter plane flight, Faroe Islands, iPad Mini camera
Philippe said "I had been on a previous eclipse trip where everyone had cameras and were taking photos and I wanted to try it. I travelled to Billund in Denmark with my family, where we boarded a plane chartered to fly in the shadow of the eclipse. After a few minutes of sharp ascent we were above the clouds and witnessed the total solar eclipse from 37,000 feet. I could see the light disappearing in the distance and the shadow of the eclipsed Sun catching up with our plane. For about 3 minutes and 40 seconds we were in the dark, admiring the corona behind the blacked-out Sun. That's when I took this picture."
This years winners featured below: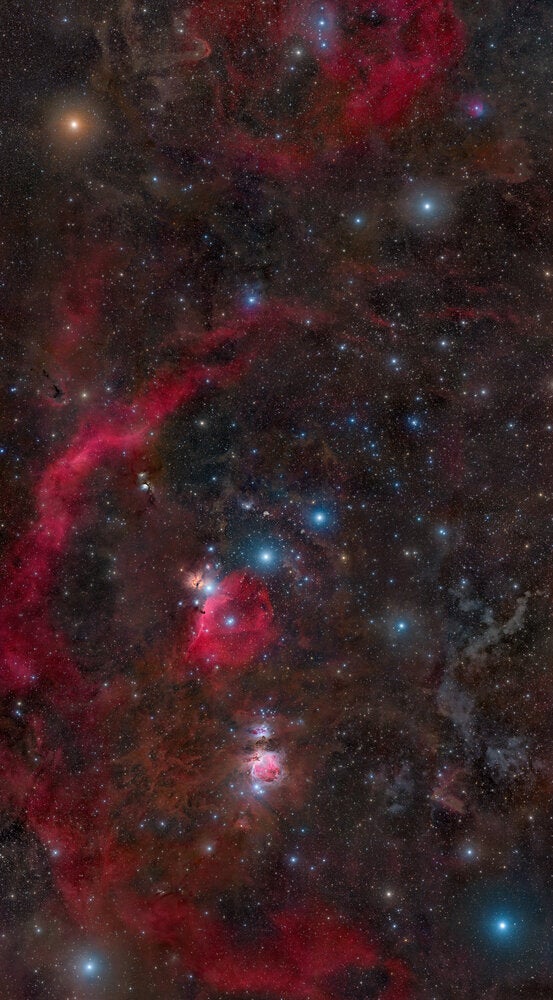 APOTY
Related