Azealia Banks has been caught on camera unleashing a homophobic rant at a flight attendant.
The controversial rapper branded the cabin crew member a "fucking f***ot" during a row about her baggage, having landed at LAX Airport at 1am on Tuesday (22 September).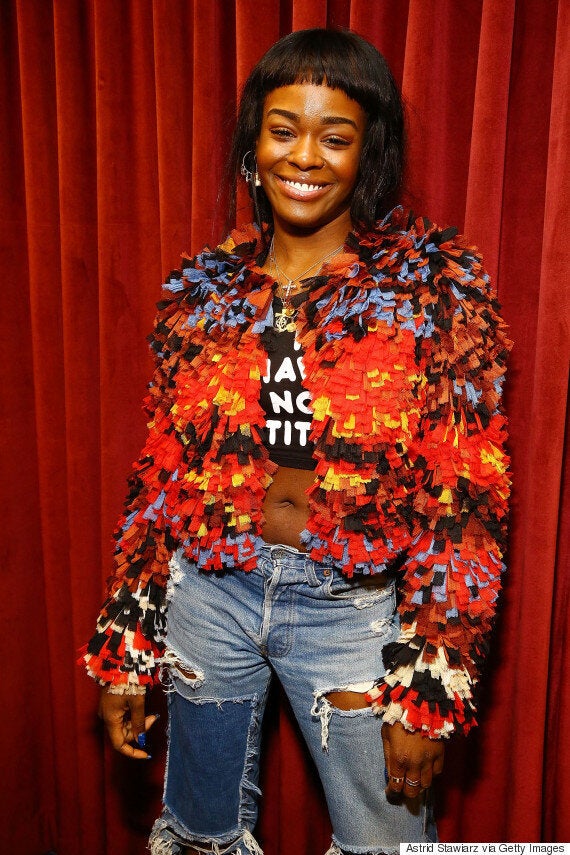 According to the website, the drama started when Azealia tried to hurry off the Delta Airlines plane, which had arrived in LA from New York.
An eyewitness describes how a French couple were apparently blocking the gangway, having pulled their luggage from the overhead lockers.
Watch the footage above...
The witness claims that at this point, the flight attendant came over and grabbed Azealia's bag, telling her to calm down.
A tug-of-war over the luggage soon ensued, and this is where a passenger began filming the commotion.
As a member of the flight crew came out, she then called the attendant a "fucking f***ot".
The website reports that the co-pilot then came out to inform Azealia that the police had been called, prompting her to make a quick exit from the plane, dropping her mobile phone in the process.
Police eventually caught up with her at baggage claim, but the French couple reportedly decided not to press charges, as they didn't want the episode to ruin their holiday.
Azealia later seemed to address the matter on Twitter, writing: "Now you all can sit here in your fake outrage and discuss this amongst yourselves !! I'm headed to the beauty parlor! SIYONARA MOTHERFUCKERS."

Shortly after, the rapper made her Twitter account private. She is yet to issue an official comment about the incident.