When Liisa Luts and her boyfriend of six years decided to tie the knot, they knew they wanted a low-key wedding.
So when Liisa decided to photograph the wedding herself in a series of intimate photos, she had no idea her special would be seen by people all over the world.
"It's kind of ironic because first thing me and my husband agreed on was that we don't want a big event or to put on a show," the 29-year-old tells HuffPost UK Lifestyle.
"And now I get letters from all over the world from people just congratulating me, from media, from other photographers... people think that it's a creative yet simple way to save memories from that day as a non-glamorous and genuine photo essay."
She says her and her husband, 26-year-old Henno, didn't feel the need for a professional wedding photographer and that the idea of her documenting the day "evolved quite naturally".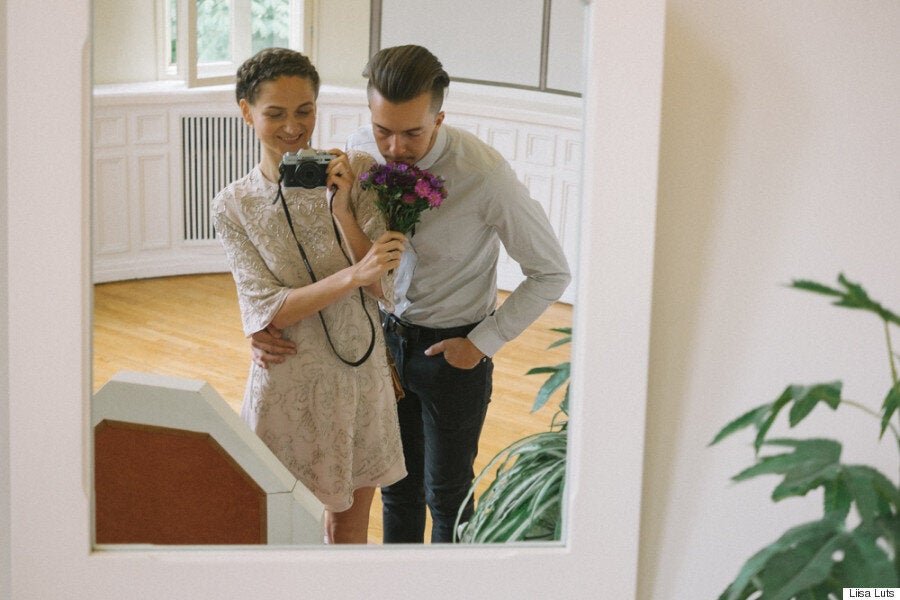 Liisa and her husband Henno
"It was like a small and fun challenge to get the bride's perspective of the day," she says.
The couple wed on 28 August in Tallinn, Estonia. The ceremony, which had an intimate 28 guests, took place at a registry office, followed by dinner at local restaurant, Mimosa, and those who wanted to continue the party took a bus into the old town.
The couple met seven years ago at a friend's birthday, but they didn't become friends until they met again a year later at a concert. They started talking and became a couple soon after.
Liisa and her husband run a small creative company, Mellow, which specialises in video, photography and animation.
When asked to describe Henno, Liisa says: "He is a bicycle enthusiast and loves pancakes. And he is the best man a girl could wish for."
Their wedding pictures have gone viral and have delighted many, but Liisa reveals there are some people who are concerned the couple may regret not having more 'professional' photos taken.
To this, Liisa says: "I have a secret - we also used around 10 minutes of spare time that day and took a few proper pictures of the two of us on with our professional camera on a tripod instead."
Looks like they have all the bases covered.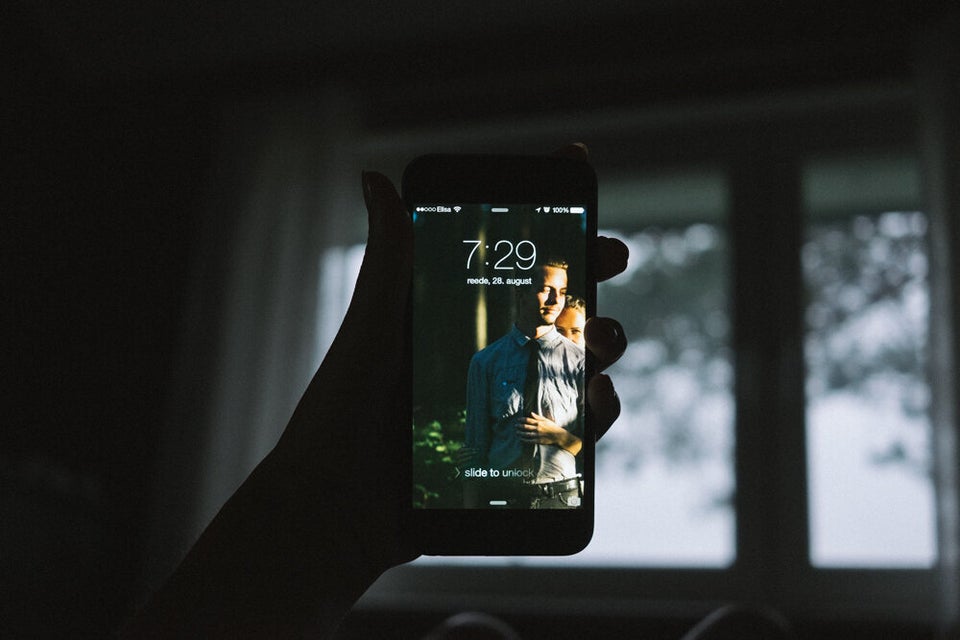 Bride Takes Own Wedding Photos In Breathtakingly Intimate Series