In the latest in our WISE WORDS interview series - where stars from a whole range of fields share the important life lessons they've learned along the way - we're posing some of the big questions to Jamal Edwards.
Jamal Edwards MBE, one of the UK's most successful young music entrepreneurs, is responsible for helping launch the careers of some of the world's biggest artists including Ed Sheeran.
Jamal grew up on a council estate in West London. At the age of 15 he picked up a camera and started filming local acts and friends in his area and uploading them to YouTube, creating his own channel SBTV. Seven years later it was one of the most viewed channels on YouTube, with hundreds of millions of views and saw him crowned as one of the UK's most successful young entrepreneurs.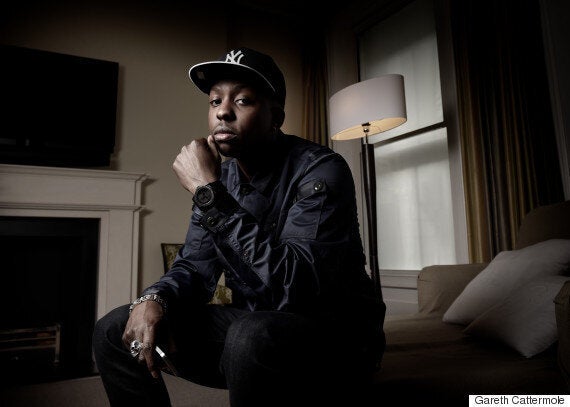 Jamal Edwards has turned his life around, and wants to inspire others to do the same
This week sees him urging World Leaders gathering in New York this week to help end poverty and inequality and tackle climate change.
Jamal travelled to Kibera, the largest slum in Africa, this summer in support of Action 2015. The slum, where the majority of people live in extreme poverty existing on less than $5 a day, is home to more than one million people.
To mark this campaign, Jamal spoke to HuffPostUK about the best piece of advice he ever got, how he deals with negativity that comes his way, and what is at the top of his bucket list...
What do you do to switch off from the world?
I switch off by riding my pushbike, and reading books. The countryside, whether it's Babington House or it's my gran's house, where there's no phone signal. Sometimes I have to switch off because I have headaches and eyestrain.
Action/2015 | Jamal Edwards Visits Kibera:
I've got a project coming up where I have to stay off my phone for two weeks. That's going to be interesting!
How do you deal with negativity?
I try to embrace it, turn it into a positive. I have way more people being positive than negative around me. I try to connect with every person so it's a positive experience.
When and where are you happiest?
On my recent trip to Kenya, I visited the Kibera slum, and visited the kids. They have one pound a day to look after themselves if they're lucky. But they don't have a care in the world, so they're happy. Everyone is smiling. We have no reason to be upset in the UK.
What's the best piece of advice you've ever been given?
Dr Dre told me, look after your base. He meant, your friends and your family. And also don't neglect your body, your physical health, when you're working long hours to build your business. So your base and your body, that's it.
What has been the hardest lesson you've learned?
You can't please everyone. I used to get so frustrated, I used to beat myself up about popularity. But it's about doing your own thing, and believing it will grow organically. Go with the flow. Things don't happen overnight.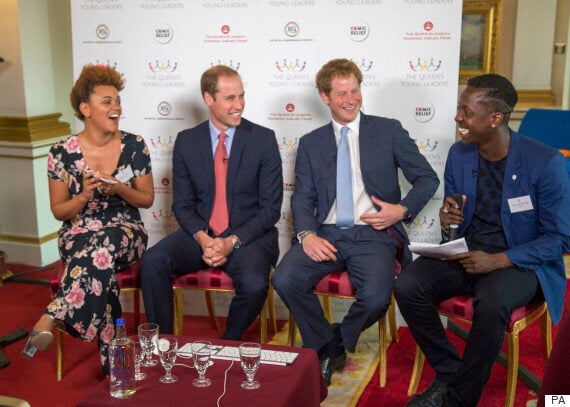 Jamal shares a joke with Princes William and Harry, alongside Radio 1 DJ Gemma Cairney
What would you tell your 13-year-old self?
Stay focused. There were lots of distractions in my area, I was always trying to work out which crowd to go with - the football crowd, or the music crowd? Now I think I'd say, just keep your head down, keep your friends close, love everyone but only trust a few.
What 3 things are at the top of your bucket list?
To reach another level of my business, through collaboration.
To set up a self-belief foundation. I've been pushing this for years. I was born in Luton and raised in Acton, so I'd like to do something valuable for both those areas.
What do you think happens when we die?
I always thought we were reborn into animals, I was trying to work out what I would be in my next life, maybe a turtle. I also have an inkling that this world is just a test and we take our knowledge into the next world. So it's one of those two. As for this life, it's all about legacy.
Jamal Edwards Visits Kenya | MTV Staying Alive:
When do you feel a sense that we live in the presence of something bigger than ourselves?
The biggest thing is the media, but I don't always believe it's 100% credible. I read about UFOs, but I know the media is playing me. I need to see it with my own eyes.
What do you try to bring to your relationships?
Trying to instil self-belief. Life's too short to make excuses. I want people to believe in themselves.
Meeting new people and travelling. I'm going to Ibiza tomorrow, to see an old friend and chilling out. Taking old friends into new situations.
What was the last good deed or act of kindness you received?
I went to the Masai in Kenya, he gave me the king's stick, with beads and clothing. I didn't know what to do with it, I felt so humble. Truly blessed.
Find out more about action 2015's campaign to end world poverty, inequality and climate change.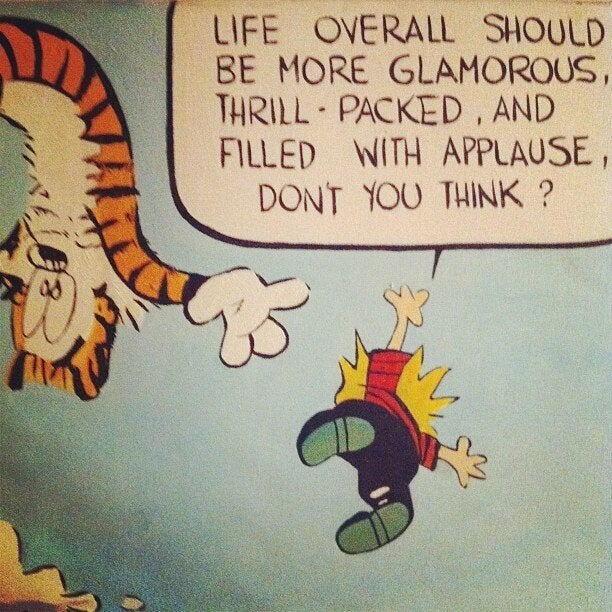 Wise Words From Calvin And Hobbes