Carol Vorderman is extremely relieved by her mother's return to better health, and wants to thank Grand Prix champion Lewis Hamilton for the part he played in boosting her mother's spirits.
Earlier this year television presenter Carol was devastated by the news her elderly mother was battling cancer.
It was the third time she had been diagnosed with a form of the disease.
Mum Jean, 87, and Carol are extremely close, and even live together at home in Bristol - now Carol credits Formula 1 star Lewis with helping raise Jean's spirits during her treatment.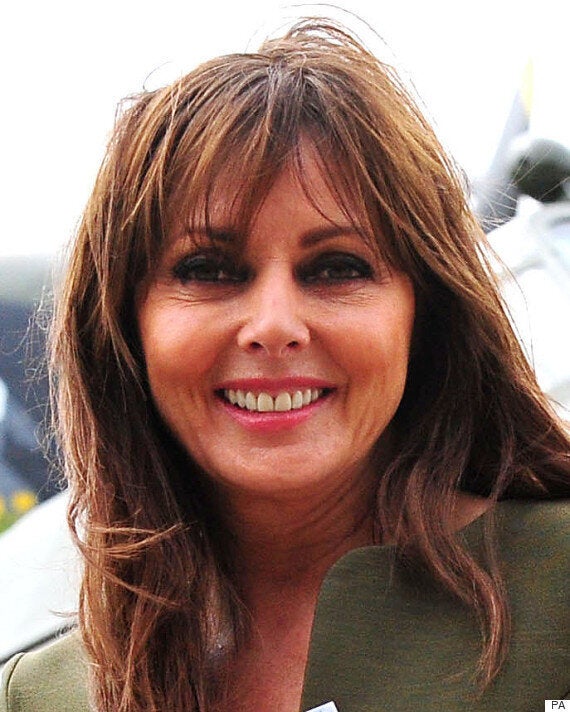 Carol Vorderman is feeling very grateful to Lewis Hamilton for boosting her mother's spirits
Explains Carol: "Over the past ten years, mum has had ovarian cancer, kidney cancer and, most recently, a large malignant melanoma on her head.
"She had a skin graft taken from her thigh and attached to the top of her head but the day before the operation, I was at Silverstone watching the Grand Prix.
"That morning I left her in her huge, purple dressing gown, saying 'Go, go, go Lewis!' on the doorstep as she waved me off.
"I was in the Mercedes paddock, saw Lewis - who mum loves - and told him the story. He made this lovely video for her, wishing her all the best, and then signed my paddock pass 'To Jean, God Bless, Lewis Hamilton'.
"My mum is very Christian and thought this was amazing, and a great sign, so she wore it with her hospital gown.
"So as I was waving her down to the operating theatre, there she was wearing it. And when they wheeled her back in, unconscious and sedated, they put it on her chest. It was still there.
"She's had the all-clear now... thank you, Lewis!"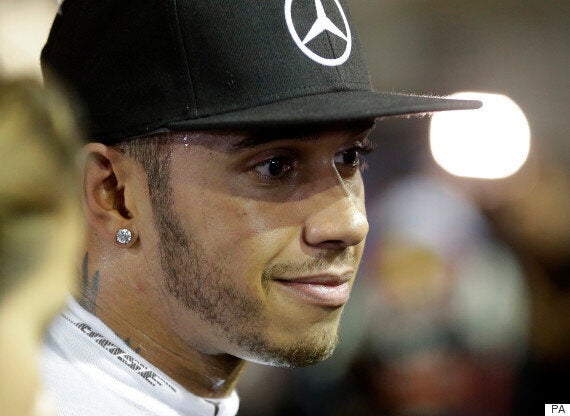 Lewis Hamilton sent a message and a personal video to Carol's mother before her surgery
Carol says her mum's recent health battles have made her more conscious about her own well-being.
As well as monitoring her diet and walking a hardy seven miles a day, she now gets a health MOT every year to check for possible tumours.
She says: "I am much more aware of my own health now, and get tested all the time.
"Last year I had all my bloods done, my tumour markers, heavy metals, everything - and started taking a lot of supplements.
"I had my bloods taken again six months later, and had adjusted the things that were slightly out of kilter into kilter, and that makes you feel good. I try and keep ticking those boxes."
Of her daily health and fitness regime, she laughs: "If 100% is Gwyneth Paltrow in the macrobiotic, clean-living stakes, then I am probably a 65-70%.
"I watch what I eat but can't get obsessed.
"I try and do seven miles a day because when you get older, you use less calories naturally. It's a right bugger. But that's when you have to kick in with the exercise.
"The older you get, the more conscious you are of your health - I wish I'd known that at 25.
"I was pretty unhealthy in my thirties, heavier than I should have been, and working 14 hour days six or seven days a week. It was stressful.
"Now my aim is to do three hours of exercise a day because if you don't have your health, you have nothing."
The presenter, who first came to public attention in 1982 on Channel 4's 'Countdown' which she co-hosted with the late Richard Whiteley, is currently gearing up for next week's emotional Pride of Britain ceremony.
Hosted by Carol, and packed with moving real-life stories of courage, selflessness and achievement against the odds, the Daily Mirror's 17th annual Pride of Britain Awards takes place at the Grosvenor House on London's Park Lane, and will be televised a week on Thursday in a two-hour special on ITV.
HRH Prince Charles and Prime Minister David Cameron are due to join more than 100 stars including Simon Cowell, Cheryl Fernandez-Versini, David Wallliams, Gordon Ramsay, Dame Shirley Bassey, Holly Willoughby, Amanda Holden, Paul Hollywood, Myleene Klass, and the stars of 'Strictly', 'Coronation Street' and 'EastEnders' in honouring Britain's unsung heroes.
After almost two decades at the helm, Carol remains in touch with many of the award winners including super teacher, Pepe Rahman-Hart, whom she considers "one of my very best friends."
Then after the awards, it's chocks away for training for the 10 week round the world flying expeditions. And she is adamant nothing will stop her daredevil mission.
"I am completely engrossed in it all," she says.
"So I think it is worse for friends and family than it is, me. I am in what they call the 'mission bubble', and that's how you have to be.
"I'm sure it will be fine."
The Daily Mirror's Pride of Britain Awards, sponsored by Lidl, is on Thursday October 1, 8pm, ITV.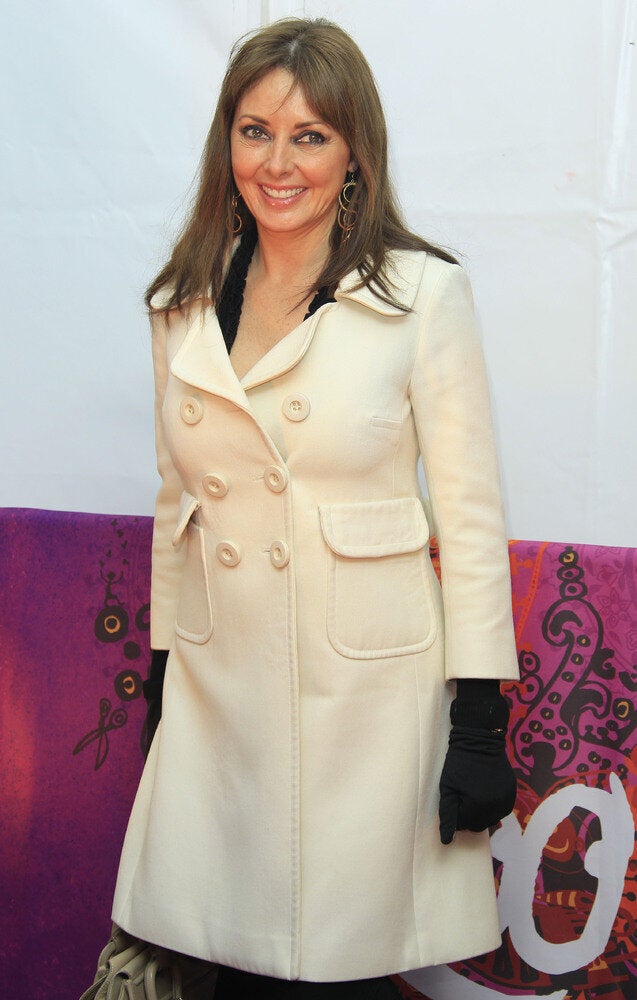 Carol Vorderman