Last year more babies were born to mums aged over 35 than to those aged under 25 - for the first time since records began.
New figures released by the Office for National Statistics show 21% of births in England and Wales in 2014 were to mums aged 35 and over, while 20% were to women under 25.
There were a total of 144,181 babies born to mums in the older age group, compared with 138,592 to those under 25.
The data also revealed that when the women who gave birth last year were divided into five year age brackets, the most popular age to have a baby was between 30-34, with 215,642 babies born to women in this bracket.
This has consistently been the most popular age bracket in which to give birth since 1998. From 1936-1998, the most popular age bracket for women giving birth was 24-29.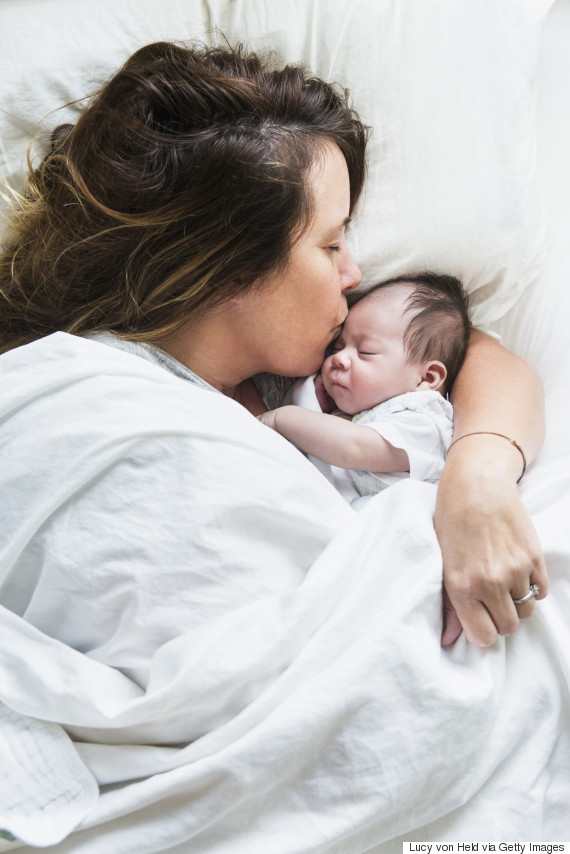 Siobhan Freegard, founder of Channel Mum, an online social network for mums, told The Mirror: "While four in five babies are still born to women aged under 35, a growing number of women may feel happier waiting until they hit 35 and have more financial security, particularly in pricier parts of the country."
The new findings are very different to statistics released in 2009, when 179,400 women under 25 gave birth - 38,100 more than those aged over 35.
SEE ALSO:

Do Older Women Make Better Mums?

The Benefits Of Having Kids In Your 30s: You'll Live Longer Than The 20-Somethings
The age at which a woman gives birth raises different health concerns.
The NHS states: "As women get older, both mothers and babies face an increased risk of pregnancy-related complications and health problems.
"These are due to changes in the reproductive system and the increased likelihood of general health problems that comes with age."
But a recent study found women who have children later in life are more likely to live longer.
The study found that women who had their last child after the age of 33 were twice as likely to celebrate their 95th birthday than those who gave birth for the last time by 29.
Lead researcher Dr Thomas Perls, from Boston University Medical Center in the US, told PA: "Of course this does not mean women should wait to have children at older ages in order to improve their own chances of living longer.
"The age at last childbirth can be a rate of ageing indicator. The natural ability to have a child at an older age likely indicates that a woman's reproductive system is ageing slowly, and therefore so is the rest of her body."
HuffPost UK Parents blogger Stacie Lewis, has two children who were both born when she was past the age of 35, said being an "older parent" made her and her partner more resilient.
She wrote: "I'm not sure we would have had the patience and resilience to deal with [being a younger mum]. Our careers were settled. Our finances were in order. Our daughter had all kinds of special needs, but we managed.
"We went on to have our second when I was 39. We appreciated every aspect of his calm, uneventful birth and normal development. It was an absolute joy.
"It doesn't surprise me that so many women are choosing to have babies in their 30s and 40s. I don't have any regrets about being an older mother. I think I'm a better mother for it."