The five things you need to know on Thursday September 24, 2015...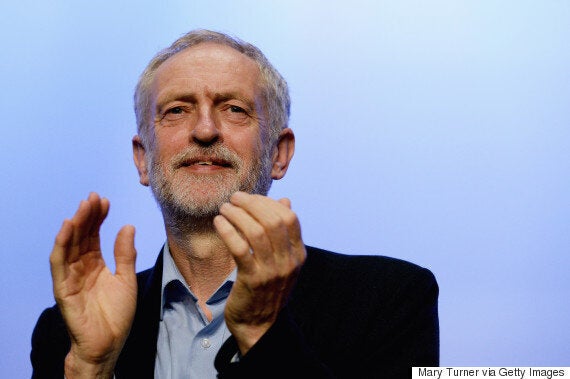 1) WHEN THE CHIPS ARE DOWN
The first two week's of Jeremy Corbyn's leadership of Labour has been characterised by his shadow cabinet ministers publicly staking out contradictory policy positions. With the party conference on the horizon, Corbyn has now imposed some authority. Labour, he tells the New Statesman, will "oppose completely" a benefit cap. This is not what his shadow work and pensions secretary Owen Smith advocated on Newsnight last week. Nor is it what shadow equalities minister Kate Green explained the position to be. Iain Duncan Smith's gleeful response has been quick. Labour, he says, is now the "welfare party".
Importantly, in the interview Corbyn also reveals: "I have a large supply of potatoes." Show off.
Labour's Brighton conference could be quite, tense. The vote on whether to advocate unilateral nuclear disarmament is one flash point. The impending Commons vote on whether to expand bombing raids against Isis into Syria is another. Many Labour MPs want a free vote on military action. But Angela Eagle, the shadow first secretary of state, interestingly tells the Daily Telegraph that it will be a "collective decision" either way.
There is also the small matter of economics. Heidi Alexander, who has admitted her appointment as Corbyn's shadow health secretary, came as a "bolt out of the blue", has co-authored a policy pamphlet that is deeply at odds with her new leader's platform. She warns the party has a "reputation for profligacy" and if this not fixed the party will lose. "Simple." Liam Bryne, who helped write the leaflet, said "voters didn't know anymore who Labour stood for".
Although he did have some kind words for Corbyn on the Today programme, describing him as the "craft ale of the Labour movement". Adding: "he's authentic, he's got strong flavors".
Alastair Campbell unsurprisingly, still does not think Corbyn can win. But he doesn't want to "cause him difficulties". Speaking on Newsnight, about diesel engines for some reason, Campbell interestingly said there were just "five" real crises during the ten years he was spinning for Labour. Sadly he did not list them. One of them has to be Cool Britannia.
Will Corbyn be more successful than Blair, Eagle was asked during her interview. "He may well," she says, adding: "When you reboot a computer, you don't know if it will fix itself, or if the problem will be as bad as it was before." Sometimes though they just don't turn back on again at all.
This morning's Waugh Zone is by Ned Simons. I have no potatoes. Paul is away.
In the words of Joni Mitchell, Tim Farron said yesterday, "you don't know what you've got 'till it's gone". The new Lib Dem leader used his conference speech to defend the party's record in holding back the Tories whilst in power. He also unexpectedly went out of his way to hug Nick Clegg close and make an aggressive pitch for the centre. David Cameron's response to the refugee crisis, he said, was "pitiful". Jeremy Corbyn's economics, is "fantasy". With Labour leader's leader dragging his party kicking and screaming to the left, Farron told his party "there has never been more space for us".
It was a well received delivery both inside the Bournemouth conference hall and outside among the commentariat. Farron gives a good speech. He comes across as authentic and is at ease on a stage. The script, said to be all his own work, brought party activists to their feet. His communication skills helped him win the leadership, and members hope they will help win back some of the country - or at least persuade TV producers to give him some air time.
Farron and the Lib Dems also pulled off an admirable bit of spin during their conference. As mentioned in yesterday, the party says its 101 Lords will block Cameron's plan to extend 'Right to Buy' to housing associations - breaking the convention that peers do not vote down manifesto commitments. But for the Lib Dems to knock back the legislation, Labour peers would also have to abandon the tradition. And they will not. Labour hopes to amend the law, but it will not kill it off. "We are not going to vote this Bill down," a party source said.
Ukippers are gathering in Doncaster from today for their annual conference. Well. Some of them are. Things aren't quite as exciting this year, no potential defectors to unveil, and the party is having a bit of trouble shifting the tickets. As the Daily Telegraph reports, Farage is flogging them off at a reduced price in order to persuade people to turn up.
On the agenda at Ukip's conference today is a review of the general election, presumably subtitled: "guh".
David Cameron is in Brussels today and will meet European Council President Donald Tusk. The topic? The prime minister's ongoing efforts, over the noise of derisive laughter from Doncaster, to renegotiate Britain's membership of the EU.
Tusk may have more immediate matters on his mind however. The refugee crisis is causing a rift in and between European capitals. Last night, The Times reports, EU leaders had a particularly bad tempered meeting in which Tusk warned not only was the principle of a borderless Europe at risk, so was the union itself. "The most urgent question we should ask ourselves tonight is how to regain control of our external borders," he said, as the prime ministers and presidents picked over a beetroot carpaccio and smoked eel starter followed by guinea fowl and cep mushroom. "Otherwise it doesn't make any sense to even speak about common migration policy. What is at stake is also the future of Schengen, the sense of order in Europe and the common European spirit."
Following the summit, Cameron announced an extra £100 million will be given to help refugees displaced in camps in countries neighbouring Syria, taking the UK's contribution in the region to £1.1 billion.
5) SLEEPLESS SCOTTISH NIGHTS
In the Daily Mail, the serialisation of Lord Ashcroft's biography of David Cameron continues. Today we learn about the prime minister's panic and sleepless nights over the Scottish independence referendum. "I'll be remembered for this till the day I die," the book claims he told aides, should the UK have broken up. It also details his worry about how exactly he would tell the Queen he had just managed to lose an entire country. With the SNP likely to push for another referendum, the prime minister will probably be glad next time it will be someone else's problem.
If you're reading this on the web, sign-up HERE to get the WaughZone delivered to your inbox.
Got something you want to share? Please send any stories/tips/quotes/pix/plugs/gossip to Paul Waugh (paul.waugh@huffingtonpost.com), Ned Simons (ned.simons@huffingtonpost.com), Graeme Demianyk (graeme.demianyk@huffingtonpost.com) and Owen Bennett (owen.bennett@huffingtonpost.com)
Popular in the Community