Some 8,000 people are expected to visit the display, which currently represents only 95 percent of the car.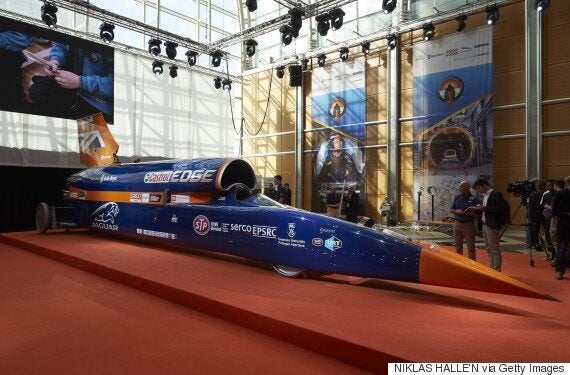 It measures at a staggering 13.5 metres and is said to have more than seven times the power output of all the cars in Formula 1 combined.
Described as the largest rocket car of its kind to be designed in Europe, engineers say it also comes with 12 cameras built into the vehicle, including two inside the cockpit that will be live for the first time during the public show.
The car will take to a special track in South Africa next year to show off its motoring prowess that has taken eight years of research to achieve.
"It's amazing to see it like this, away from the workshop and almost ready to go racing," chief engineer Mark Chapman told the BBC.
"I can't wait to see people's reaction, to see the look on their faces."
Following the exhibition, the Bloodhound SSC will go back to Bristol to be fitted with its outstanding components including a rocket system that should help it deliver on its record-breaking land speed promise.
Related