Morrissey's first foray into fiction-writing is billed as "an American tale where, naturally, evil conquerors good, and none live happily ever after".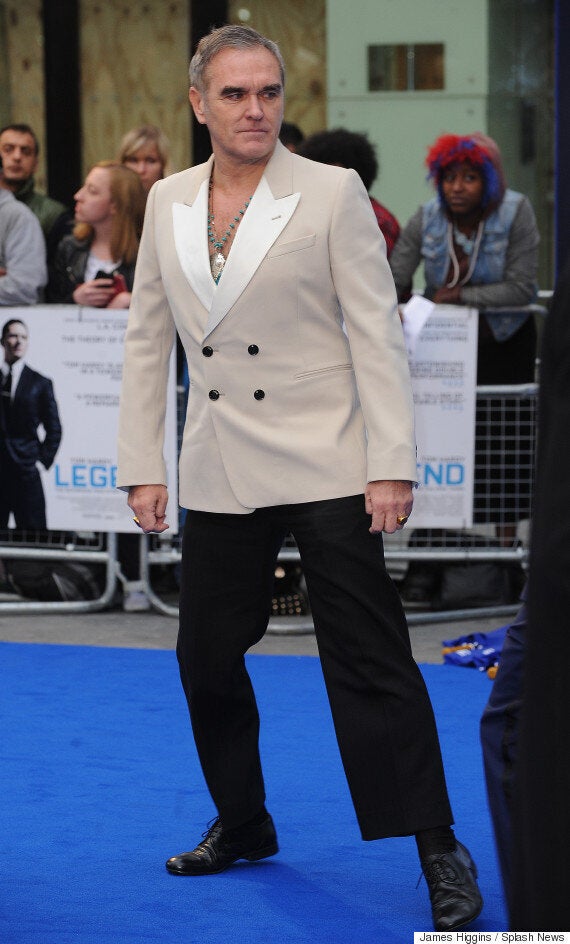 One scene that has raised eyebrows is particularly a raunchy moment between two of the book's central characters, though sadly for Mozza, it isn't attracting attention for the right reasons.
Morrissey has always been somewhat vague when it comes to the subject of sex, so we were intrigued to read the scene for ourselves. It turns out this is what we've been missing:
Eliza and Ezra rolled together into the one giggling snowball of full-figured copulation, screaming and shouting as they playfully bit and pulled at each other in a dangerous and clamorous rollercoaster coil of sexually violent rotation with Eliza's breasts barrel-rolled across Ezra's howling mouth and the pained frenzy of his bulbous salutation extenuating his excitement as it smacked its way into every muscle of Eliza's body except for the otherwise central zone.
"Barrel-rolling breasts". "Full-figured copulation". "Bulbous salutations". There's certainly a lot going on.
Suffice to say, the good people of Twitter are suitably amused:
'List Of The Lost', published by Penguin Fiction (though, unlike his first offering, it's not in the 'Classics' section), is out now.